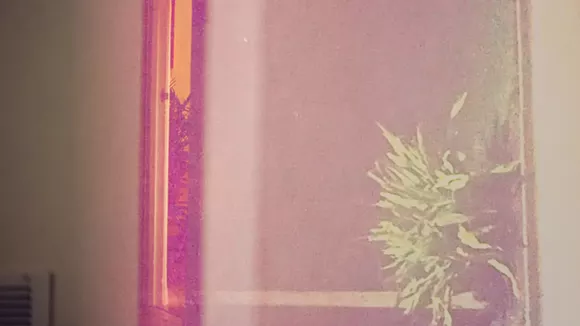 Tonight is Orlando's only opportunity to experience "All Healing Lines," a live audiovisual work by Alex Clements and Kate Shults in which textures of video and ambient music ally to "emulate the suspended, introspective moments" of the healing process.
Since committing to a collaboration in September, musician Clements and moving image artist Shults have worked independently on separate components of the piece, which will coalesce for the first time this evening. Equal parts emergent installation and collaborative performance, "All Healing Lines" relies on the individual intuitions of each contributor as well as a reasonable bet for their creative alignment around "common expressions of isolation, grief, and recovery." Shults enthuses that the merger of music and images "will essentially be a surprise for us and the audience".

The two artists have been in concert for over a year, with a collaborative origin in the haunting inauguration of Counterweight - an audiovisual series hosted by Time Waste Management and Clements' populist events platform TMD - last December, which illuminated the sanctuary of Audubon Park Covenant Church with video projections while filling the house with ambient music.
Kate Shults has since premiered her second full-length video Colonialtown Babylon and debuted work inspired by Japanese composer Ryuichi Sakamoto's most recent album async as part of a multiform line-up of experimental music and performance at the Falcon Bar. Increasingly interested in the "inherent healing qualities of ambient music", Alex Clements has turned his organizing energy to David Records, a new local vehicle for releasing music and events, and recently debuted the solo project Multiple People.
Performance times for
"All Healing Lines" are set for 6:30 p.m. and 8 p.m.
Friday, Dec. 1 at
Gallery247,
which exhibits work by emerging Central Florida artists on a monthly basis at FAVO (221 E Colonial Dr, Orlando, FL 32801).