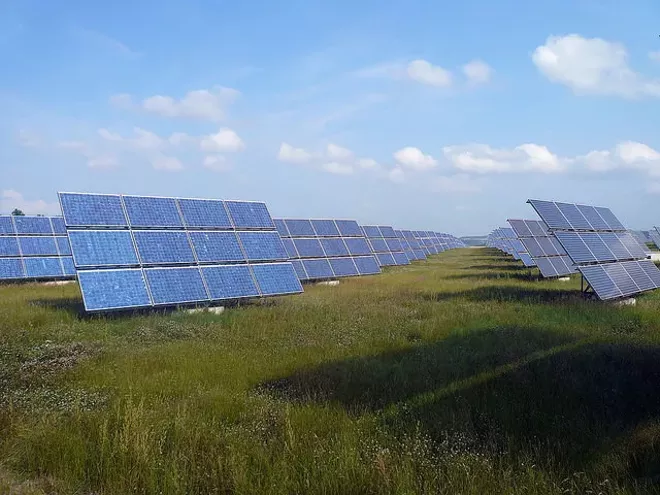 Photo by Global Panorama via Flickr
As of this morning, the city of Orlando will have enough solar energy per year to power City Hall and all 17 Orlando Fire Department stations.
The OUC's Kenneth P. Ksionek Community Solar Farm, dedicated this morning by Mayor Dyer and Mayor Theresa Jacobs of Orange County, will subscribe to 4.8 megawatts of solar energy annually, and is part of the city's Green Works Orlando sustainability efforts.
The mile-marker in sustainable energy is the latest effort in Mayor Dyer's goal of having 100 percent of municipal electricity provided by renewable sources by 2030.
According to OUC's website, "37,544 solar panels are located atop a byproduct landfill on land once designated for a future coal plant. Spread across 24 acres, the panels are capable of generating 13 megawatts of energy — enough to power 2,100 homes."
Overall, the city's new solar subscription will lead to a reduction of just more than six tons of carbon dioxide emissions as well as help prevent the burning of almost three tons of coal each year.
For more information on Green Works Orlando, visit
here
.