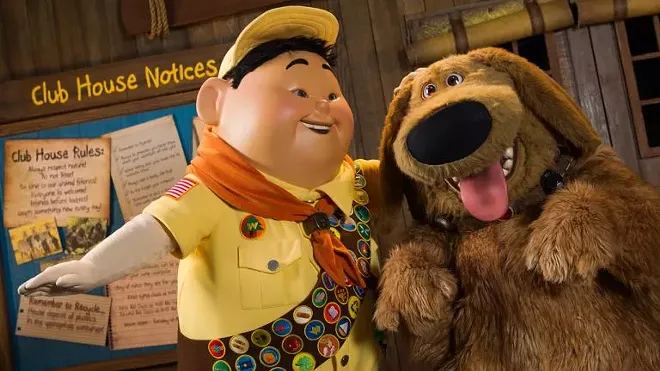 Disney confirmed this morning that Flights of Wonder at Disney's Animal Kingdom will close for good at the end of the year, and will be replaced with a show starring Russell and Dug from Disney Pixar's "Up."
The new show will open at some point before Animal Kingdom's 20th Anniversary in the Caravan Theater in the park's Anandapur village, which means there's no more room for the long-standing bird show. Flights of Wonders last show will be December 31, 2017.
From the official
Disney blog:
Beginning just in time for the 20th anniversary of Disney's Animal Kingdom next year, this new experience will offer guests the chance to see Senior Wilderness Explorer Russell and his furry friend Dug as they discover species of birds from around the world in their newest adventure at the Caravan Theater in Anandapur village. There will be "UP" close encounters each day with amazing winged creatures!
Disney did not reveal a name for this new show, or an exact opening date.