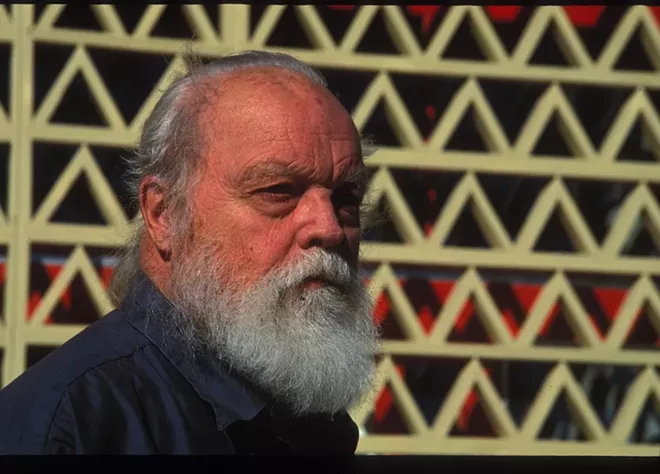 photo of Lou Harrison by Eva Soltes
"When a composer dies, it's not easy to estimate where his music will stand in an unknown future. But if the judgment of posterity is the true measure of the influence of any given composer, it didn't take too long for Lou Harrison to be given his due," says Esteban Meneses, media rep for Orlando's Accidental Music Festival.
Harrison, who died in 2003, belonged to a group of West Coast composers, who – unlike other Americans of their generation – looked to the East for influence, renouncing the conventions of the European tradition. Among the worldwide celebrations of this maverick composer's centenary, Sarah Cahill's current tour stands out. Presented by Accidental Music Festival, Cahill's "Lou Harrison and His Circle" program takes place at the Timucua White House this Thursday. It will be Cahill's first time ever performing in Orlando.
"Because he didn't follow the European model, I think he's misunderstood," says Cahill from her San Francisco Bay area home (not far from Aptos, where Harrison lived). "Music directors usually look for a particular thing in music, like a rigorous structure and certain kinds of harmonic development, and that wasn't what Lou Harrison was interested in."
Known in the Bay area as an ambassador of the classical avant-garde, Cahill has been indispensable in turning the spotlight on Harrison's legacy. "His music is really powerful in its beauty, lyricism and direct appeal," she says. "He was writing profoundly beautiful music at a time when that was not in style. When you were supposed to be writing thorny dissonant music, he kept composing from his heart."
Meneses characterizes Harrison as a "poet, painter, calligrapher, and a devout follower of non-Western music and culture … an icon of his generation: a full-fledged personality behind a sweet grandfatherly face."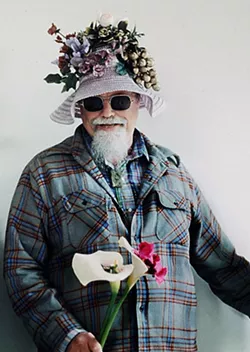 Harrison spent most of his life as an activist, Meneses says. As a composer, he played an important part in making America aware of the sound of the Indonesian gamelan (a traditional percussion ensemble from Java and Bali), along with his mentor and teacher Henry Cowell. As Cahill relates, he was an environmentalist, one of the first people to drive a car powered by vegetable oil fuel; he used paper made of hemp instead of wood pulp. An openly gay man since the 1930s, he was fiercely outspoken about gay rights long before marriage equality and human rights. "He was an advocate for peace who spoke Esperanto – a true pacifist."
"It's meaningful for me to be playing his music now because so many of us think about how we can be activists these days and work for causes we believe in," says Cahill. "Lou Harrison did that his entire life."
"Lou Harrison and His Circle," which Cahill sees as a story of Harrison's life and friendships, is also "a story of adversity." The program highlights not only Harrison the composer, but Harrison the man. As well as Harrison's music, there will be selections by Cowell and by John Cage, both friends of Harrison's.
"Harrison, who died of a heart attack, aged 85, on his way to a festival of his music, is getting the attention he deserves with this thoughtful retrospective," says Meneses. "This will be a first for Orlando."