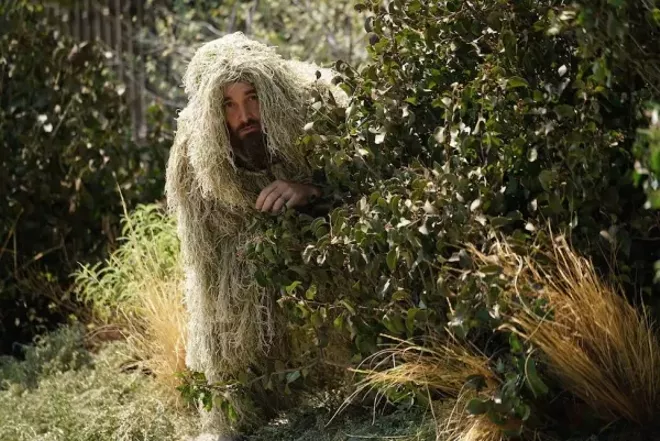 Photo via Fox
The infamous ghillie suit from "Last Man On Earth"
Tonight, after the sun goes down, a big ol' game of adults-only Capture the Flag will be held at Mead Botanical Garden.
Hosted by
Playground City
, tonight's event has a $3-$5 suggested donation for admission and will launch from inside the garden at the Denning Street entrance. Attendees should meet at 6 p.m. for a brief game overview and rules.
This is an alcohol-free event; also, leave your night vision googles at home, but feel free to bring headlights, bug spray, ghillie suits, water and snacks.
For more info, check out the events page
here
.