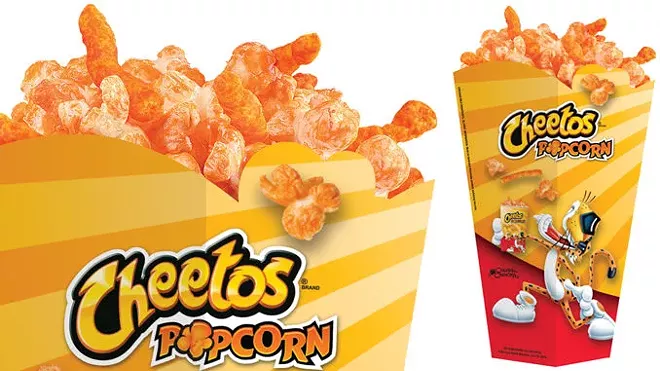 Once again, the Daily City is doing God's work: this time, coming to the rescue of our jaded snack palates. (OK, Mashable reported it a week ago, but we read it on the Daily City, so credit where credit's due.)
Just in time for all the best movies of the year,
we learn
that Cheetos popcorn – Cheetos-flavored popcorn mixed with crunchy Cheetos — is coming to Orlando. You can get the cheesy poofs at Regal Winter Park Village, Regal Pointe Orlando and Regal Waterford Lakes.
Regal Cinemas director of marketing Sean Mathews said in a press release, "We're excited to give moviegoers
a chance to experience Cheetos
in an unexpected and delicious new way through our first national theater partnership. Cheetos and popcorn are the ultimate movie snack combination, and Regal Cinemas is the perfect partner to launch Cheetos Popcorn nationally."
Dangerously cheesy.