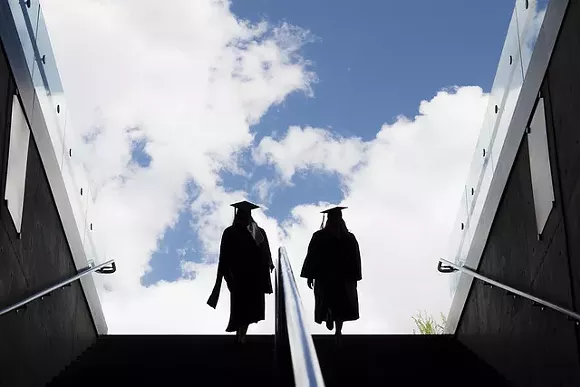 Puerto Rican junior and senior high school students who evacuated to Florida escaping Hurricane Maria's devastation can earn a diploma from the island while finishing their curriculum in state public schools.
Students who attained the 11th or 12th grade in a Puerto Rican public school by the time Maria made landfall and are now enrolled in a Florida public school can pursue this option, according to K-12 chancellor Hershel Lyons in a
memo
sent to school districts. Puerto Rico has different graduation requirements from Florida – the U.S. commonwealth doesn't require a minimum grade-point average or passing standardized exit exams. To earn a Puerto Rican diploma, students need a minimum of 18 course credits, 20 hours of occupational experiences (which may include mentoring, internship or work experience) and 40 hours of community service.
In November, Florida Education Commissioner Pam Stewart said she was working with the territory's education department on a plan to allow student evacuees a chance to graduate on time with Puerto Rican diplomas instead of trying to meet stricter state graduation requirements for a Florida diploma. The
latest study
shows 10,324 Puerto Rican students enrolled in Florida public school districts in the three months after Maria, with almost half ending up in Orange County (2,590) and Osceola County (1,960).
In a
Dec. 22 letter
, Orange and Osceola school superintendents said the districts hadn't seen a response from the Puerto Rican education department regarding diplomas and that "time [was] running out" for evacuated students. The newest
memo
from the Florida Department of Education, dated Dec. 29, says the agency reached an agreement with Puerto Rican education officials and are "working collaboratively … to ensure that student credit hours are accurately transferred."
"Any student choosing this option and transferring back to their school in Puerto Rico will not count in the denominator and/or adversely affect graduation rates," Lyons said in the memo.