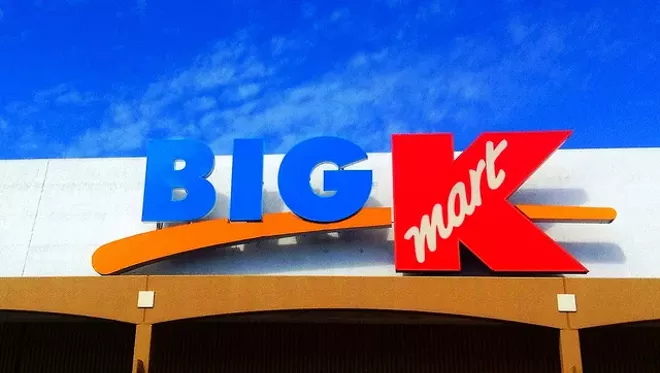 Photo via Mike Mozart on Flickr
The blue light specials will soon cease to exist in Central Florida.
In an effort to get the company on solid footing, Sears Holding announced Thursday the closing of 64 Kmart stores, including the location at 1002 E. Highway 50 in Clermont.
The company also announced that 39 Sears stores will close. All 103 local Sears and Kmarts, including the Ocala and Bellview locations, will shutter by May.
According to a press release, "eligible associates impacted by these store closures will receive severance and will have the opportunity to apply for open positions at area Kmart or Sears stores."
It is unclear how many employees will be affected by the closings.
"[A]s previously announced, we will continue to close some unprofitable stores as we transform our business model so that our physical store footprint and our digital capabilities match the needs and preferences of our members," said press release.
The company says closeout sales will begin Friday, Jan. 12.
Sears Canada filed for bankruptcy in 2016, and is in the process of shutting down entirely, reports
CNN Money.