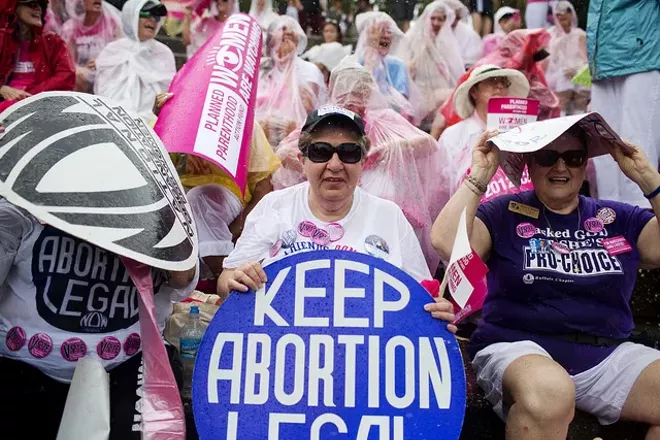 A Tallahassee judge struck down a law a Florida law requiring a 24-hour waiting period for abortions as unconstitutional and permanently blocked its enforcement.
The 2015 law signed by Gov. Rick Scott required women seeking abortions to make at least two appointments with their health care providers – supporters of the measure say the 24-hour waiting period "enhances" informed consent and gives people more time to consider its impact. The state's attorneys even argued that abortion procedures, which can
range
from taking pills to vacuum aspiration, are an "outlier in medical practice" because the doctor's consultation and the procedure can happen on the same day, according to the News Service of Florida. But opponents, including the American Civil Liberties Union, argued the law was a violation of privacy rights and created unnecessary costs for women, especially those who had to make long trips to get to clinics. Last year the Florida Supreme Court temporarily blocked the law from taking effect after a Gainesville abortion clinic challenged it as an "impermissible intrusion" under Florida's constitutional privacy protections.
Leon County Circuit Judge Terry Lewis ruled Tuesday that the state's attorneys didn't justify a "compelling state interest" for the waiting period and rejected their arguments that it would enhance a patient's consent.
"None of this, however, justifies singling out abortions for the mandatory delay, when no other medical procedure, including those with greater medical risks, are subject to a mandatory delay," Lewis wrote, according to NSF. "A law that forces a patient to delay medical care to the detriment of her health cannot be the least restrictive means of furthering any compelling state interest."
The ACLU of Florida called the ruling a "win for Florida women."
"The forced delay law was an insult to women and imposed medically unnecessary and harmful burdens, particularly on low-income patients," said Nancy Abudu, legal director of the ACLU of Florida, in a statement. "This law's intention was to stop women from getting abortion care, plain and simple. Florida women can breathe easier knowing this hurdle won't stand in the way of their decisions."