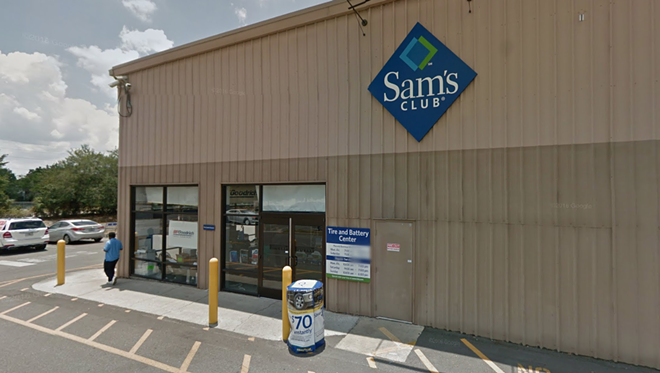 Today, just hours after Walmart announced employee raises and bonuses, the company abruptly closed 63 Sam's Club locations across the country, including the Fern Park store.
The Fern Park/Casselberry location at 355 FL-436 is closed today, and will reportedly close for good on Jan. 26. At this point, the exact details surrounding the closure are not clear. But former employees have been posting to social media that they were not given any warning.
According to
Business Insider,
some employees at other stores also were not informed of the closures and didn't realize they had lost their jobs until they went to work and found the doors locked.
Sam's Club did release somewhat of a statement on Twitter this afternoon, saying "After a thorough review of our existing portfolio, we've decided to close a series of clubs and better align our locations with our strategy. Closing clubs is never easy and we're committed to working with impacted members and associates through this transition."
This morning, Sam's Club's parent company, Walmart, announced that it was
raising starting hourly wages to $11 an hour
, expanding employee benefits, and offering some workers $1,000 bonuses, crediting those actions specifically to the new GOP tax plan.
Walmart has not released a full list of the closed locations. But so far, other Orlando-area locations are still open and answering the phone. A Tampa store at 135 S. Dale Mabry Highway is the only other Central Florida Sam's Club affected by the mass closures, reports Business Insider.
This is a developing story. We've reached out to Walmart and will update this story when more information is available.