THIS LITTLE UNDERGROUND
Book of Love, The Social, Jan. 14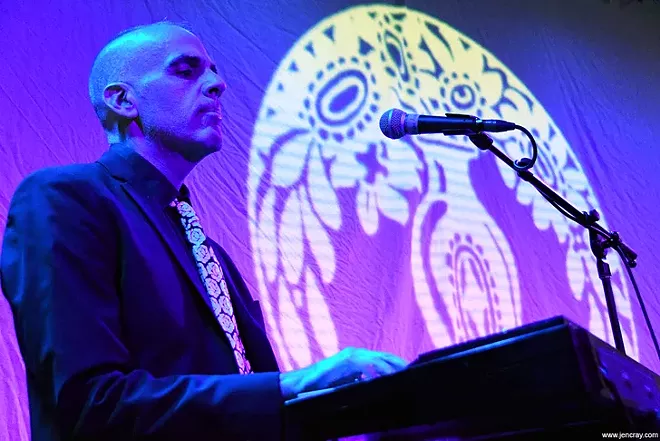 Jen Cray
Book of Love at the Social
In the '80s,
Book of Love
rocked the bells for some of us even more than LL Cool J did. Although responsible for only a couple truly noteworthy records, their first two albums –
Book of Love
and
Lullaby
– are
immaculate classics
of the synth-pop canon, done with singular style and loaded with anthems that owned the floor of every respectable alternative dance club. In an unending sea of
Depeche Mode knockoffs
– all of them fronted by deeply baritoned men singing in British accents (even when they weren't from the UK) – out stood Book of Love: clearly American, mostly female and as elegant as the best European exemplars.
Jen Cray
Book of Love at the Social
As a kid, I practically wore the grooves off those two records, but I never got to see them live. Now they return to Orlando for the first time in about
30 years
as part of a very limited tour of only seven dates between both coasts. Synth-pop acts are not Bordeaux – no one expects them to get better with age – and here we are, three decades on. But for pure, sweet nostalgia, this one was a must. And apparently not just for me because it was a
straight-up sellout.
Jen Cray
Book of Love at the Social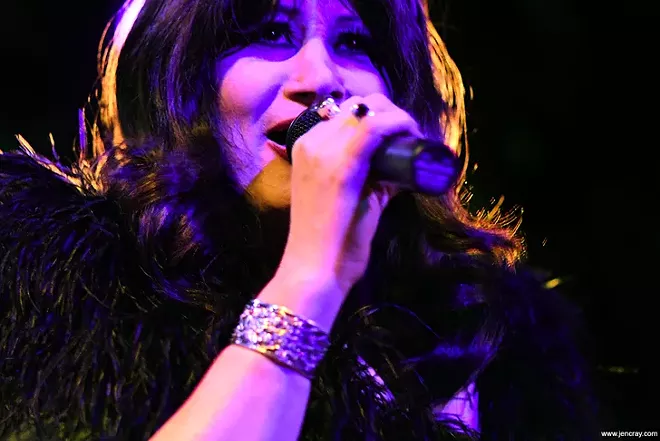 Jen Cray
Book of Love at the Social
The performance featured only half the original band – just lead singer Susan Ottaviano and chief songwriter Ted Ottaviano – so a big production it was not. For his part, Ted delivered as much live playing as is practical for an electronic act, far more than most. And Susan's melodic deadpan is still serviceable. Still, the presentation was lean.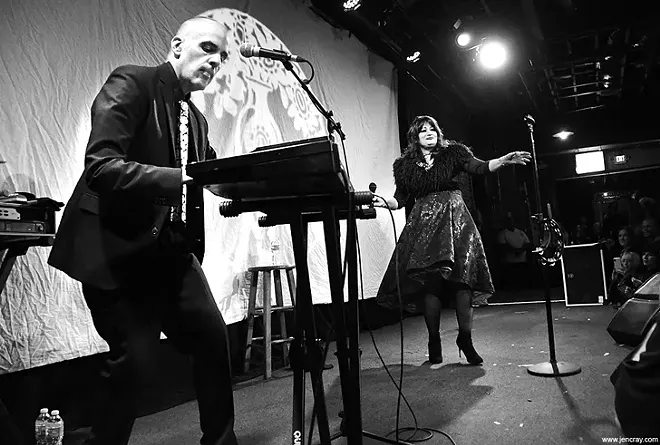 Jen Cray
Book of Love at the Social
But this event was more about
memory
than performance. The turnout, the enthusiasm, the oversoul of the room – all were testament to the agency and eternity of some
really good songs.
And this wasn't just some general pop assembly, this was a crowd from a scene, one experienced enough to react when Susan mentioned legendary Orlando alternative nightclub
Visage,
where they last played here (yet another sign of the heritage that everyone thinks we don't have). I haven't seen this much geeked-out sing-alongs at a show in ages. Book of Love were the ideal of a shining moment in history, one clearly special enough to revisit
en masse.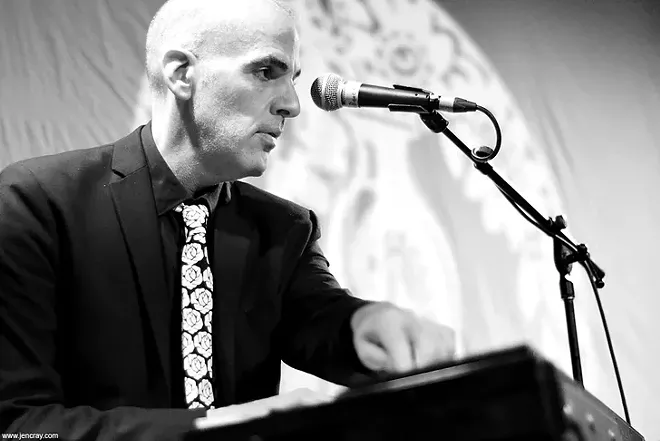 Jen Cray
Book of Love at the Social
Making the night even more momentous, it was
Ted's birthday
so he was presented with cake and an entire audience singing "Happy Birthday" to him. Nice to see that the candles can still burn so bright after all these years.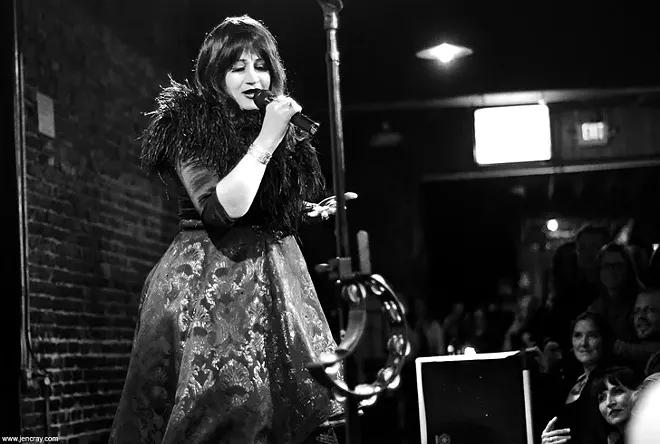 Jen Cray
Book of Love at the Social
///////////////////////////////////////////////////////////////////////////////////////
This Little Underground
is Orlando Weekly's music column providing perspective, live reviews and news on the city's music scene.



Follow Bao on Twitter (@baolehuu)
Email Bao: [email protected]