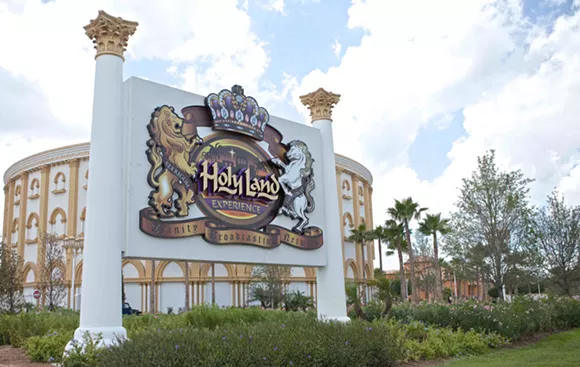 Photo via The Holy Land Experience
Holy Land Experience
has announced their mandatory free day for 2018, Orlando's annual reminder that a local theme park doesn't have to pay property taxes because of a religious loophole.
Since 2006, the amusement park has skipped out of paying at least
$2.2 million
in property taxes, but the Bible-themed attraction will generously waive their $50 admission and parking fees for one day this Thursday, Jan. 25.
Last year, the Holy Land Experience graciously gave the Orlando public two free days, which they've been known to do on occasion.
The Christian theme park, which is owned by the Trinity Broadcasting Network (or TBN), is required by law to have at least one free day every year after former Florida governor
Jeb Bush signed a law in 2006
that allowed the park to qualify as tax-exempt because they display biblical images.
Basically, because Holy Land Experience features bibles on display and actors reenacting scenes from the New Testament, they don't have to pay property taxes – you know, sort of like a church – a church with
mini-golf
that normally costs $50 to visit.