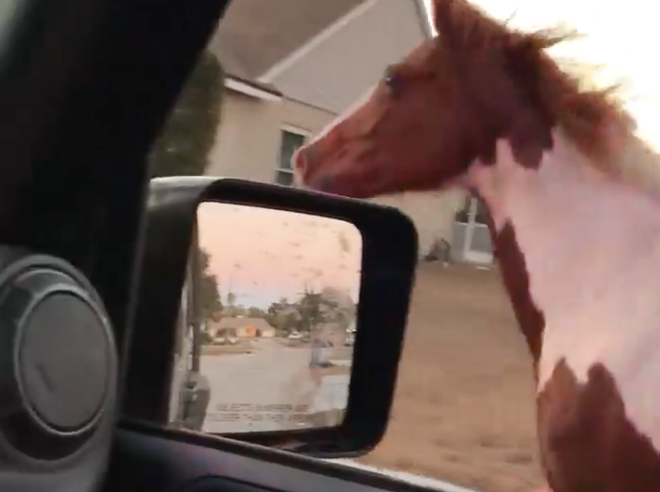 Screen grab via Pasco Sheriff's Office/Facebook
An escaped horse with someplace to be refused to obey direct orders to pull over from a Florida deputy.
On Wednesday, Jan. 24, deputies with
Pasco Sheriff's Office
spotted a horse running north along U.S. 19 in the Hudson area.
A video of the incident was posted to the department's Facebook page and you can actually hear the officer shouting from the squad car, "Can you stop, please?"
Eventually an AG Unit was called and authorities were able to successfully corral the horse in a subdivision. Thankfully no one was injured, and the magnificent beast was returned to its owners.