THIS LITTLE UNDERGROUND
Zigtebra, Volcanist and Dearest, Iron Cow, Jan. 25

Last week in my first peek inside big new Milk District venue
Iron Cow,
I mistakenly noted that it's a beer bar. In actuality, it's
full-ass liquor.
So, go nuts, y'all.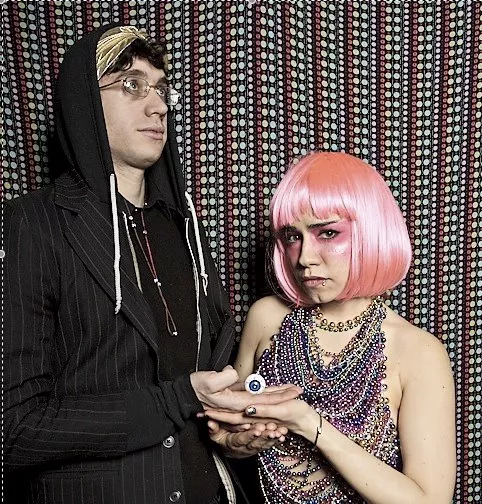 The draw was yet another showcase by Ugly Orange promoter
Nicole Dvorak,
this time headlined by Chicago's
Zigtebra,
an act that just came off a campaign to make a new song and accompanying video for every month of 2017.
Musically, the duo of Emily Rose and Joe Zeph play
lo-fi synth-pop
shaped as much by economy as it is dance. At their best, they're something like an earthlier, more garage
Grimes.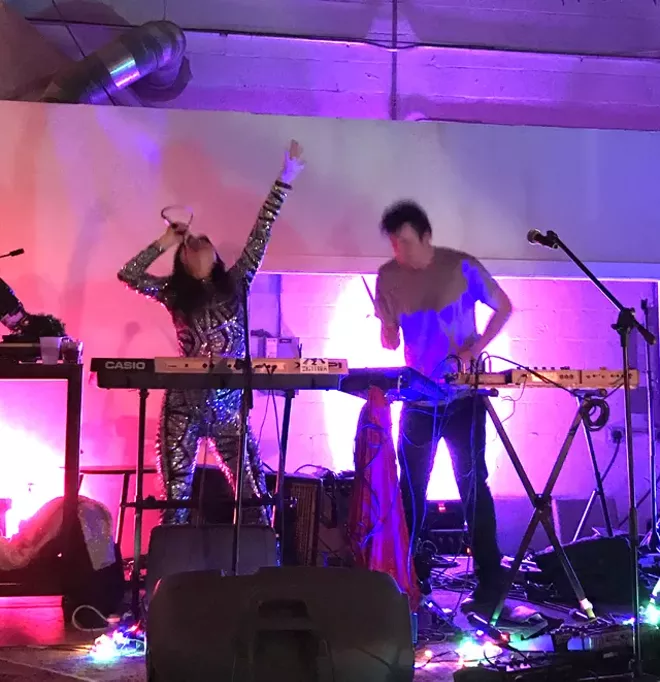 Even with a simplistic setup and ethos, they perform with a sense of wonder that's contagious, likeable and utterly pure. What their basic electronic pop does show, though, is how secondary things like production and hardware are when you got the songs.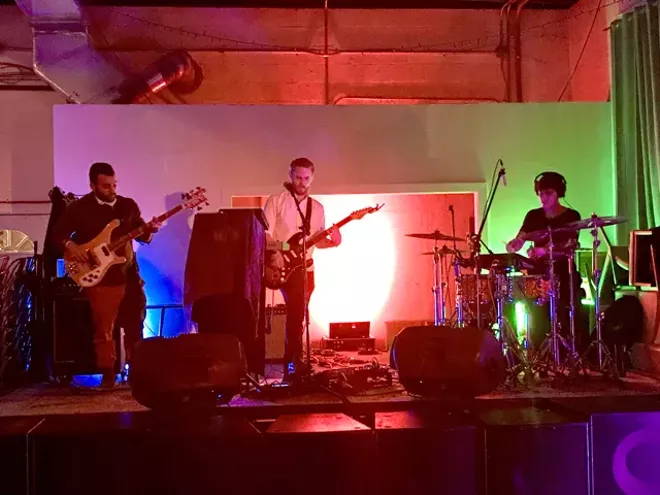 Also on the night's bill was
Volcanist,
an ambitious homegrown group that's been bubbling up in the local scene lately. As a band augmented by live electronics, the trio venture further out to craft a signature vocabulary informed equally by silvery, futuristic soul and indie rock. It's a sound of dynamic balance – smooth but complex, clean but oblique. Even if it doesn't always stick the landing and can sometimes play a little outlandish, one thing it doesn't do is settle for ordinary.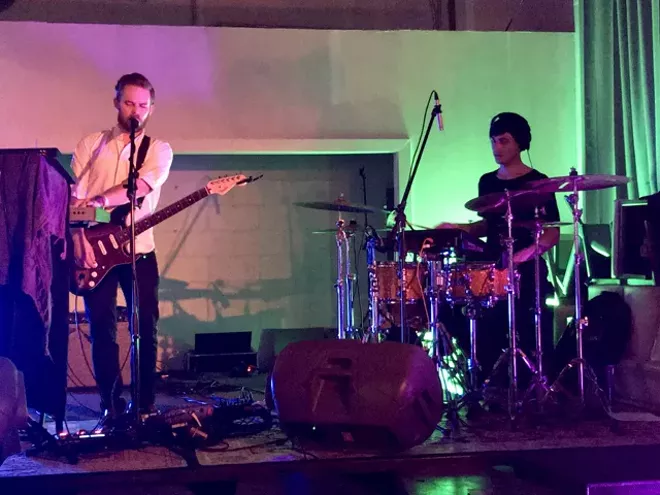 Opening the evening was local solo act
Dearest,
who impressed opening up for Perfume Genius back in October, which I wrote up
here
and so won't get into it too much so soon.
But when it comes to
loop acts,
this guitar project by Tracy Farah – now with keyboard added to the repertoire – is one of the quickest and most elegant, crafting post-rock that's diaphanous but sculpted enough to be real songs instead of just wallpaper impressionism.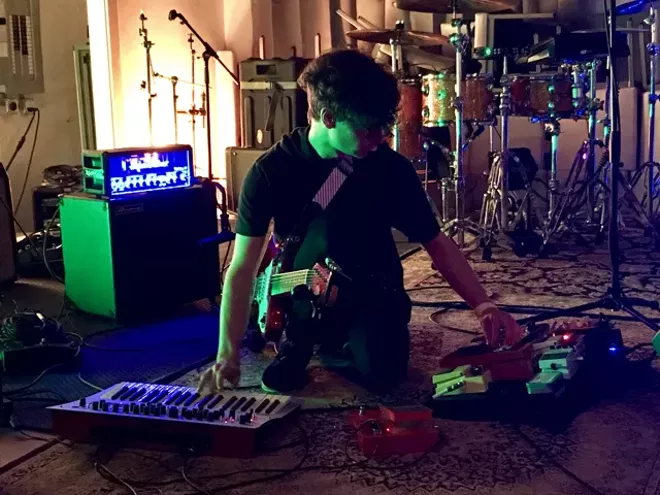 ///////////////////////////////////////////////////////////////////////////////////////
This Little Underground
is Orlando Weekly's music column providing perspective, live reviews and news on the city's music scene.



Follow Bao on Twitter (@baolehuu)
Email Bao: [email protected]