Image courtesy Patina Group Restaurants
Let's be honest: Whether it's great pizza or not-so-great pizza, free pizza is always a winning proposition. Luckily, the slices at newly opened
Pizza Ponte
at Disney Springs are very, very good.
On Friday, Feb. 9, from 11 a.m. until 2 p.m., Pizza Ponte is celebrating National Pizza Day with free slices of either their piled-high Sicilian four-cheese or pepperoni pies. All you have to do is purchase a cold beverage, which shouldn't be too hard a sell since high temps are in the mid-80s all week.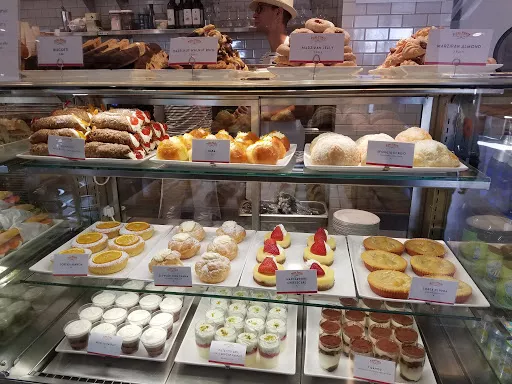 Holly V. Kapherr
Cannoli, sfoglia, zeppole, mascarpone cheesecake and more Sicilian sweets in the case at Pizza Ponte.
You'll probably be tempted by one of the quick-serve resto's authentic Italian pastries too, shipped in from the pastry kitchen at Tutto Italia at the Italy pavilion at Epcot each day. That
torta di arancia
is bomb.