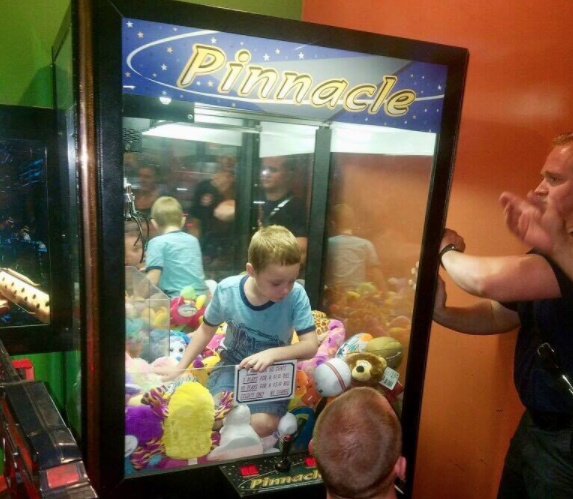 Photo by Titusville Fire and Emergency Services
A young man from Florida found himself in a serious jam after deciding to climb into a claw machine to get a stuffed animal.
According to a post from
Titusville Fire and Emergency Services
, the incident occurred Wednesday night at Beef O' Brady's in Titusville, Florida.
Local art fans might think this is a case of
life imitating art imitating life
.
Fire officials say the boy somehow climbed (spelunked?) into the machine through the small opening where toys are normally retrieved.
Thankfully, the boy was promptly removed without any injuries, and yes, he got to keep the stuffed animal.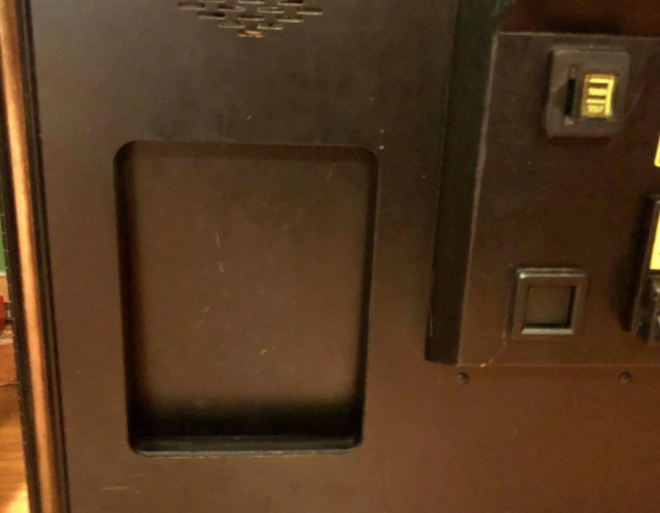 Photo by Titusville Fire and Emergency Services
Photo by Titusville Fire and Emergency Services