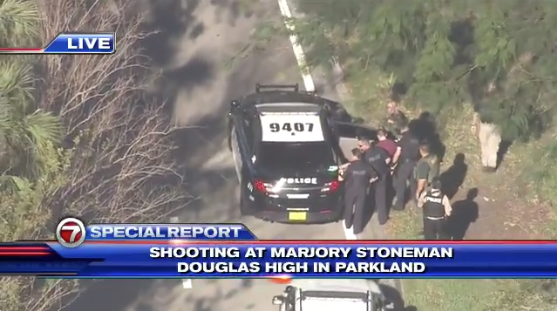 The gunman involved in the shooting at Marjory Stoneman Douglas High School is in custody, according to the Broward County Sheriff's Office.
The
Sun Sentinel
reports law enforcement authorities have reported multiple deaths at the South Florida high school, but the exact number of fatalities and people injured is still not clear. That number will likely change as more information is available.
Coral Springs Police appear to be still clearing students from the school and are asking parents to pick up their children at the Marriott hotel, at 11775 Heron Bay Blvd. in Coral Springs. Earlier reports from South Florida media outlets showed multiple people being treated near fire rescue ambulances and students walking out of buildings with their hands up.
Both Florida Gov. Rick Scott and President Donald Trump have tweeted their condolences.