Central Florida's first beer-serving Taco Bell is coming to the UCF area.
The new Taco Bell Cantina will move into a 2,864-square-foot spot on the corner of Alafaya and University in a plaza across from UCF's main entrance, reports the
Orlando Sentinel
.
The Plaza on University also features a Bar Louie and the build-your-own pasta joint Spoleto. This will be the first-ever Taco Bell Cantina in Central Florida and the second statewide. A Taco Bell Cantina opened in Gainesville last month.
The upscale version of the fast-food grub hub not only sells brews, but also wine, sangria and frozen drinks with an assortment of alcohol.
It's worth noting Taco Bell Cantinas do not have drive-throughs.
No exact date has been announced on when the new location will open, but Taco Bell has plans to open at least 300 of these Cantinas nationwide over the next five years.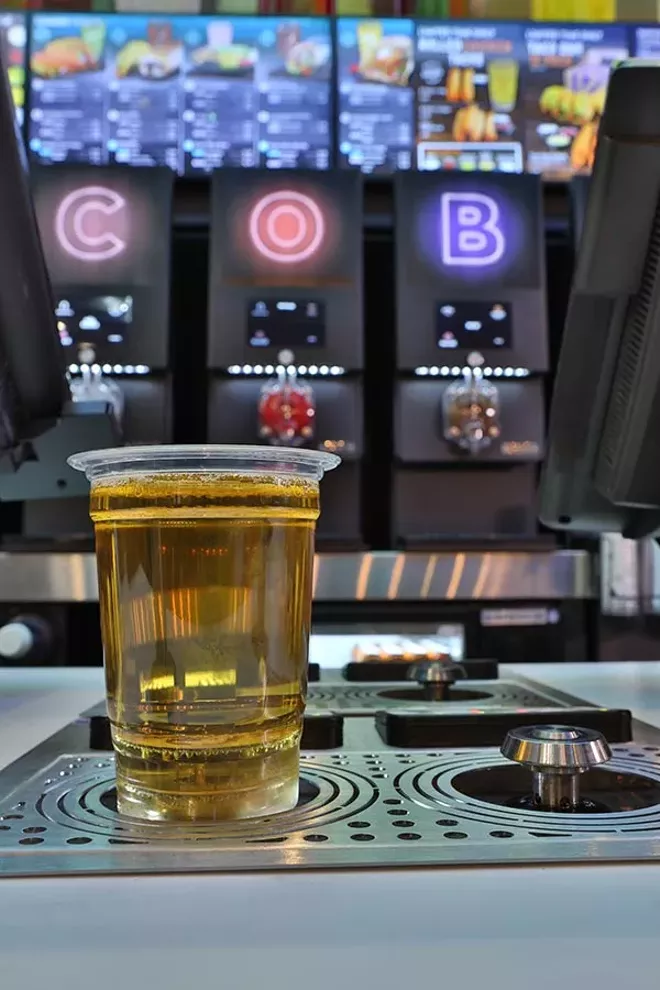 So many restaurants, so little time. Find out the latest dining news every Friday morning with our weekly Food + Drink newsletter.