If you've been to Streamsong, the resort facility about an hour and a half from Orlando, then a) you're probably a golfer and b) you very likely uttered the words "This doesn't look anything like Florida" during your stay.
(Disclosure: Streamsong really wanted me to come out to experience this progressive dinner, so they provided food and accommodation expenses for this trip. They didn't require an article be written in return, nor did they request it, so these words express my honest opinion about the experience I had. Certainly, I would've been willing to pay for it out of my own pocket, just as I had done on a previous trip to the resort last summer.)
"The organic lines, contours and materials of the resort's architecture blend seamlessly into a landscape painted with peaks, valleys, rolling hills and 100-foot sand dunes,"
I wrote in last year's Best of Orlando issue
.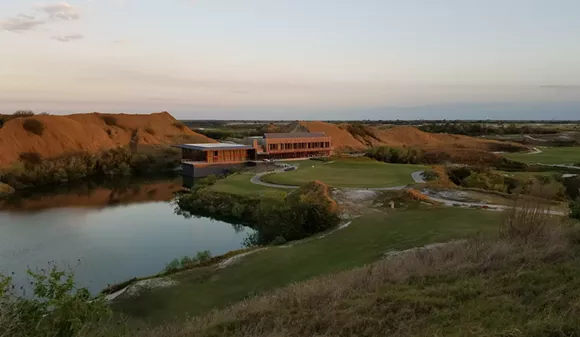 The land on which Streamsong sits has been disfigured by years of phosphate mining, but the Mosaic Company, a potash and phosphate mining company who developed the resort, have somehow found beauty in all that ugliness.
No doubt the golf courses here are among the finest in the state, but at a recent progressive dinner we were invited to experience, the resort showcased some master strokes in their kitchens as well.
Executive chef Michael Ford
Led by executive chef Michael Ford, the resort's five restaurants –
Fifty-Nine
(USDA Prime cuts and seafood),
Bone Valley Tavern
(gastropub),
SottoTerra
(fine Italian),
P2O5
(casual) and
Fragmentary Blue
(a rooftop lounge) – certainly aren't lacking in panoramic views, but there are some gastronomic sights to behold as well.
On a birthday trip last year, I was pleasantly surprised at the level of food coming out of the kitchens, especially given how remote and isolated the resort is (it's situated about 40 minutes south of Lakeland) and, at this most recent dinner, it's clear they've, pardon the pun, elevated their offerings.
Have a look, then plan your next staycation pronto:
Fifty-Nine: Whole Key West yellowtail, coconut curry, handmade coriander noodle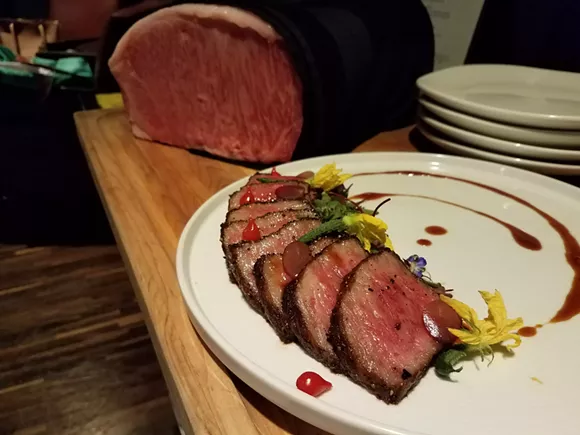 Fifty-Nine: Four-peppercorn A5 Miyazaki wagyu ribeye, unagi glace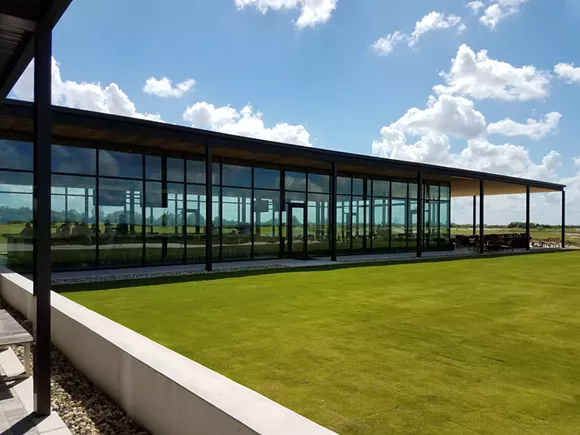 Bone Valley Tavern: Exterior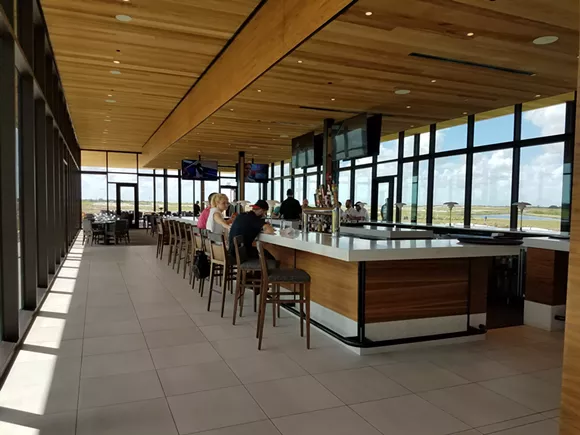 Bone Valley Tavern: Interior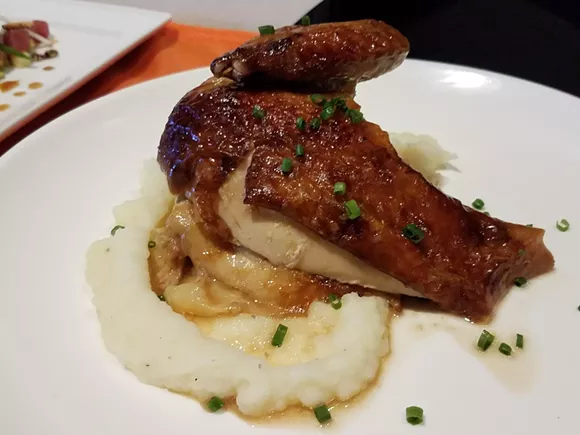 Bone Valley Tavern: Rotisserie chicken, potato puree, jus, chives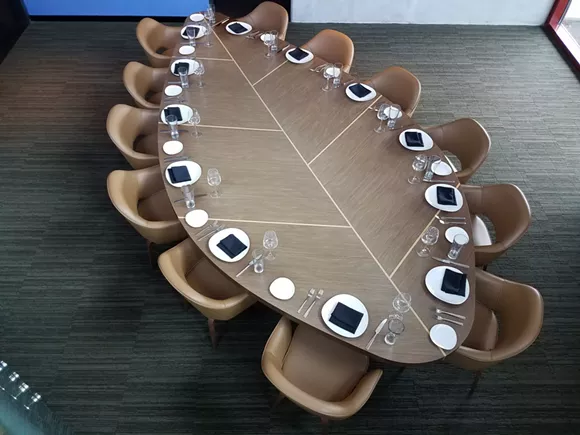 SottoTerra: Linguine, Genoa basil pesto, scallops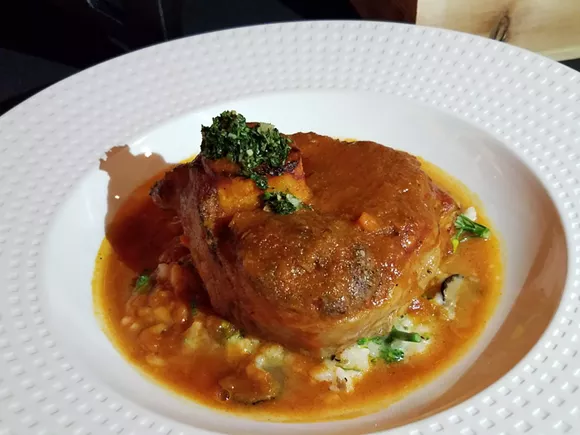 SottoTerra: Veal ossobuco, truffle risotto, broccolini, gremolata
Fragmentary Blue: Exterior
Fragmentary Blue: S'mores, dark chocolate brownie, graham cracker crust, brulee marshmallow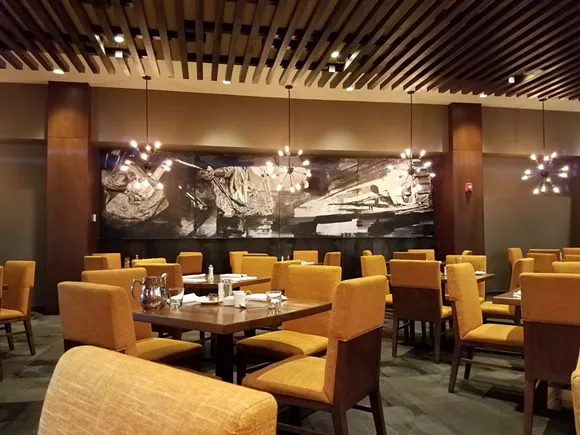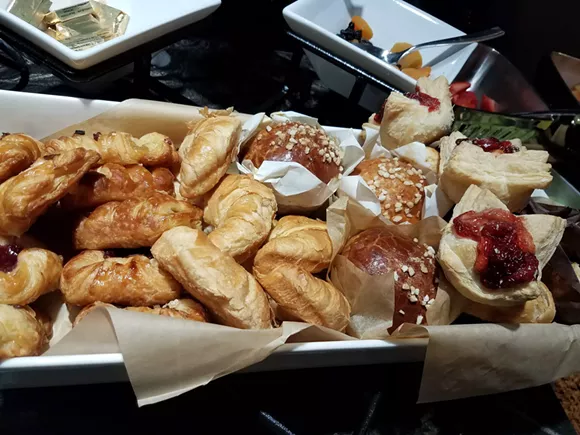 P2O5: Morning pastry selection
Menus
:
Fifty-Nine
|
Bone Valley Tavern
|
SottoTerra
-
Wine List
|
Fragmentary Blue
|
P2O5
Streamsong Resort
1000 Streamsong Drive, Streamsong, Florida 33834
(888) 294-6322