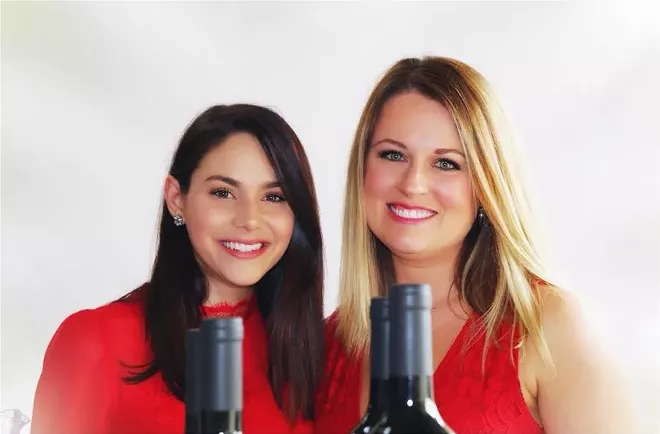 Christie McLeod and Laura Fletcher
Last year, chef Jamie McFadden of Cuisiners Catering
unveiled his Snowbirds Vintners label
with a trio of wines in its portfolio including a 2013 Merlot (Monterey County), a 2015 Gruner Veltliner (Lake Chelan, Washington) and a 2016 Rose (Columbia Valley, Washington).
Now two Orlandoans – Christie McLeod and Laura Fletcher – have parlayed their love of vino to get into the winemaking game with their label, The Inquisitor.
They chose the name because, McLeod says, they've been "sipping, inquiring, and growing, then repeating all three."
Fletcher's father introduced the pair to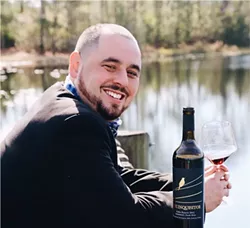 Certified Level II Sommelier Cory Royer
renowned South African winemaker Christian Kuun, who, along with Cory Royer – a sommelier at Norman's at the Ritz-Carlton, where Fletcher currently serves as director of sales and where McLeod once served as marketing manager – helped them conceptualize six wines based on six different varietals over the span of two years.
The grapes, all from vineyards in Western Cape and Stellenbosch, South Africa, go into making the Inquisitor's Chenin Blanc, Sauvignon Blanc, Methode Cap Classique Sparkling Pinot Noir, Merlot, Cabernet Franc and Cellar Reserve blend of Cabernet Sauvignon and Cabernet Franc.
I'm partial to the perfumed intensity of the Cellar Reserve blend, the Cab Franc's bold elegance, and the reasonable pricing ($12.99 to $26.99) of all their wines.
Naturally, you'll find the wines being poured at Norman's, but you'll also find Inquisitor wines at STK Orlando, Ravenous Pig, Osprey Tavern, Seito Sushi, Chez Vincent and the Market on Magnolia. The wines are also available for purchase at BevFly Wine Outlet on International Drive.
So the next time you sip, be sure to support local (and South Africa).<!———EndFragment———>
Follow the Inquisitor on:
Facebook
|
Instagram
|
Twitter
|
Web
So many restaurants, so little time. Find out the latest dining news every Friday morning with our weekly
Food + Drink newsletter