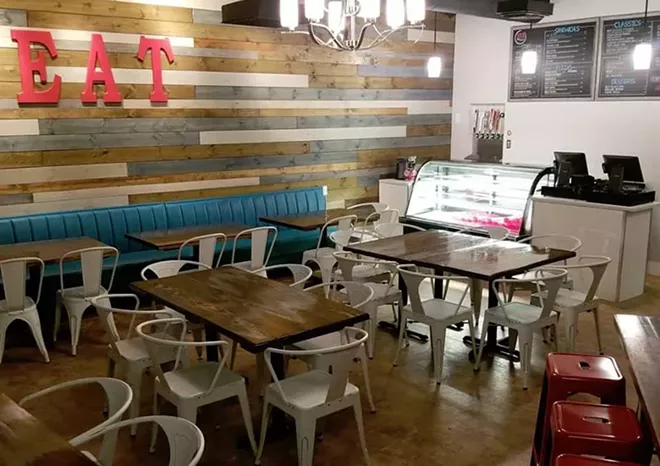 photo via 1803 Pizza Kitchen on Facebook
Just last week they were describing themselves as "a hot mess" on Facebook, but based on their latest photos, it looks like 1803 Pizza Kitchen is right on schedule.
The pizza restaurant will replace longtime neighborhood mainstay O'Stromboli's, taking over the space across from Stardust Video & Coffee in Audubon Park. The new owners are calling the restaurant a California-style pizzeria, and hope to be open in the next couple of weeks.
The name "1803" refers to the address, not a year (though we hold out hope for a Louisiana Purchase pie, maybe with andouille and muffuletta dressing?).
1803 also plans to offer a Sunday brunch service.
1803 Pizza Kitchen, 1803 E. Winter Park Road, Orlando 32803
Website
|
Facebook
|
Instagram