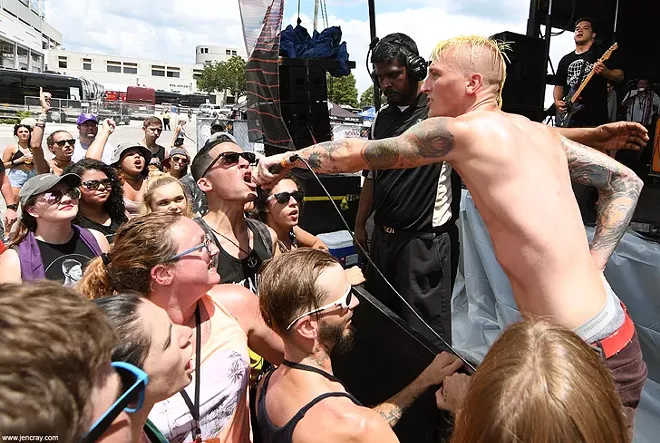 Photo by Jen Cray for Orlando Weekly
Warped Tour 2017: Orlando
This is the final year for the touring punk fest that is
Vans Warped Tour,
and the
full lineup for this year's event
has been revealed, balancing old favorites with new faces. Orlando fans have one last chance to take it all in.
Highlights of this year's lineup include: Reel Big Fish, Bowling For Soup, the Used, Frank Turner, All Time Low, Simple Plan, Taking Back Sunday, the Maine, Waterparks, the Interrupters, ISSUES, Sum 41, Tonight Alive, Knuckle Puck, and 3OH!3. The full lineup
can be found here.
The Vans Warped Tour lands at Tinker Field
- for one last time - on Friday, Aug. 3.
Tickets start at $42 and go on sale
Thursday, March 8.