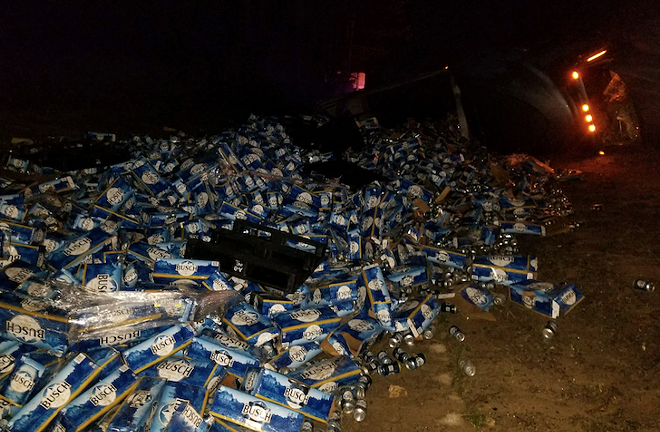 Photo via Florida Highway Patrol
A tractor-trailer overturned earlier this morning leaving an estimated 60,000 pounds of Busch beer on Interstate 10 in Okaloosa County.
South Carolina man Michael Powell, 44, was driving westbound when he steered out of his lane and onto the shoulder of the road, causing the vehicle to flip, according to
WEARTV
.
Powell was left with minor injuries and was cited by officers for careless driving. There were no other injuries reported, other than the massive party foul.