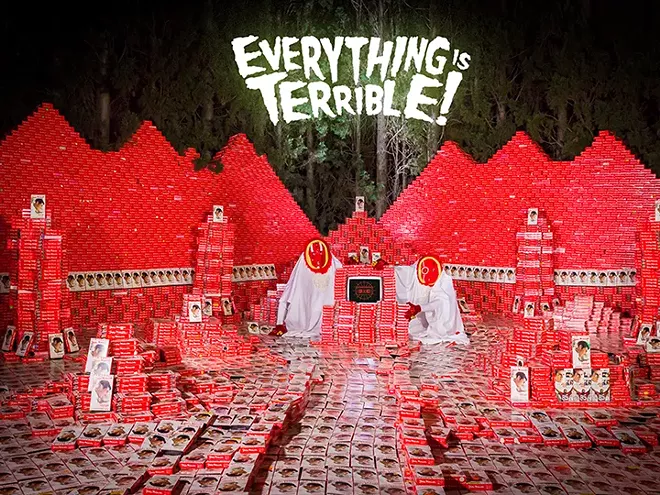 What did Satan ever do to get such a bad rap anyway? Over the years, he's been blamed by Christians for everything from forks to Dungeons & Dragons to rock & roll, and that seems like a pretty bitchin' résumé to us. Shadowy found-footage collective Everything Is Terrible has suffered for the sins of the direct-to-video market and collected hundreds of hours of clips of direct-to-video religious programming and cut it together with clips from bad horror movies to make a new experiment in recontextualization that they're calling
The Great Satan
. Expect particularly diabolical hijinks on this iteration of their roadshow, including puppets, monsters and maybe the big man himself. Hail, hail!
8 p.m. Thursday | Will's Pub, 1042 N. Mills Ave. |
willspub.org
| $10-$12
Get our top picks for the best events in Orlando every Thursday morning. Sign up for our weekly Events newsletter.