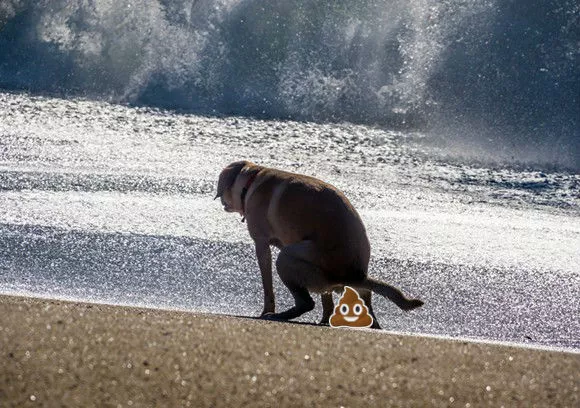 Cocoa Beach, a stretch of sand roughly an hour from Orlando, is considering relaxing a law that bans dogs on the beach.
City Commissioners
are expected to go over a
comprehensive review
showing all their options and public input regarding the issue tonight at 7 p.m. The meeting is open to the public.
Besides the obvious health hazards of stepping on dog shit, there's actually quite a bit to consider when it comes to allowing dogs on the beach, like costs related to waste bins and bags, who exactly will enforce the new rules, and how will the public be educated on the topic?
Cocoa Beach currently has one off-leash dog park located at Lori Wilson Park, but no beaches where pups are allowed. With the exception of service animals, dogs are banned on all Space Coast beaches, except for Canova Beach Park, near Eau Gallie Boulevard and A1A.