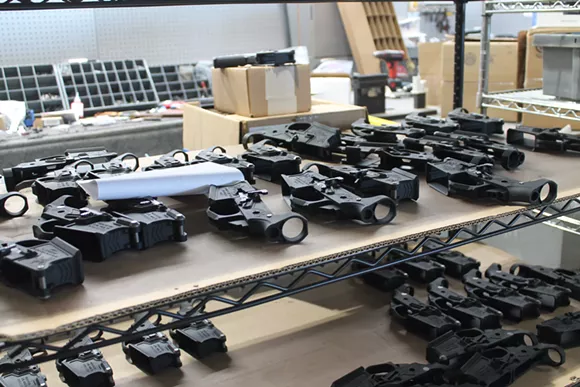 Photo credit: Xander Peters
Apopka-based gun manufacturer Spike's Tactical had its YouTube channel reinstated on Thursday after the site included the company's content in a
purge of certain types of gun videos
earlier this week.
There was reportedly no explanation as to why the Google-owned video distribution platform reinstated the gun manufacturers account, just days removed from what seemed like a crackdown from YouTube on clips that either promoted or advertised firearms.
According to YouTube's
updated guidelines
, the video-sharing site no longer allows content that "intends to sell firearms or certain firearms accessories through direct sales ... or links to sites that sell these items." Spike's Tactical, among a number of other gun vloggers and manufacturers, were barred from posting more content on the site, though many of whom have since been reinstated.
"While we've long prohibited the sale of firearms, we recently notified creators of updates we will be making around content promoting the sale of manufacture of firearms and their accessories, specifically, items like ammunition, gatling triggers and drop-in auto sears," a statement from YouTube reads.
Unfortunately – at least for the sake of humor – Spike's Tactical didn't follow similar routes, such as gun-nut website InRangeTV, in
signing up to distribute videos through Pornhub
, the popular adult website, as a means of liberty-friendly payback. Or something like that.
Stay on top of Orlando news and views. Sign up for our weekly Headlines newsletter.