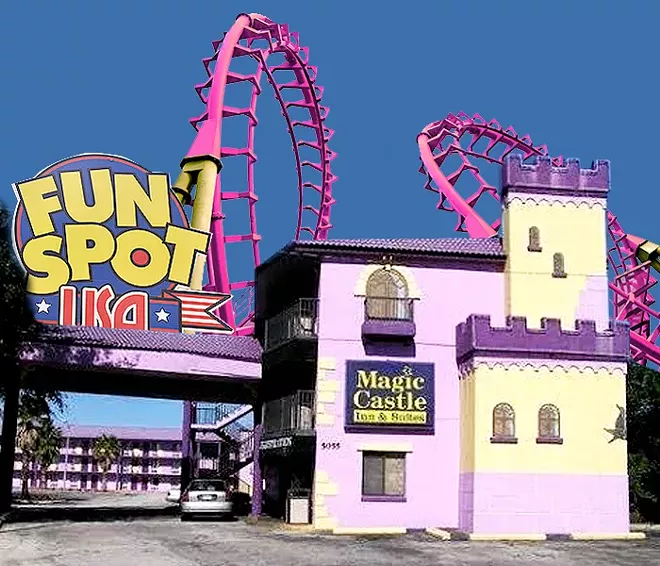 In a bold move meant to cash in on the popularity of the Kissimmee-set Oscar-nominated film
The Florida Project
, Fun Spot announced today that their Kissimmee theme park will soon offer "
The Florida Project
Experience."
Located less than two miles from the landmark Magic Castle Inn on Kissimmee's Irlo Bronson Memorial Highway, Fun Spot's take on the story of economically disadvantaged families stuck in a cycle of poverty and living in weekly-stay motels is slated to center on a new Magic Castle-purple rollercoaster. Named "The Moonee" after young actress Brooklynn Prince's character in the film, the coaster "is meant to symbolize the trajectory of Moonee and her mother's ("Halley," played by Bria Vinaite) stay at the Magic Castle," according to park representative Charles Fakeman. "It's mostly downhill," he added.
Themed culinary offerings are also planned for the park, including IHOP take-out – delivered from a utility door – and cheese pizza. And a new gift shop will sell authentic fake Disney Magic Bands and knock-off perfume.
Florida Project
co-star Willem Dafoe released a separate statement earlier today saying simply, "This is a terrible idea."
This story is 100 percent satire. Nothing you read here is remotely true. Happy April Fools' Day.