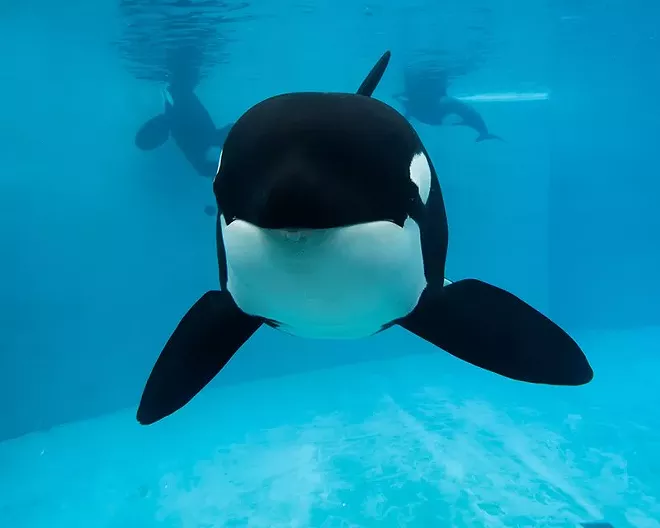 On March 17, SeaWorld killer whale "Katina," a matriarch of her orca pond, suffered a tear to her dorsal fin, the organization stated in
a blog post
Saturday.
Theme park officials said it is currently unclear how the 39-year-old female orca suffered the injury, though it's believed the injury to the base of her dorsal fin was "[a] result of interactions with other members of the orca pod," the blog reads.
However, SeaWorld officials were quick to point out that the tear was not due to the fact that orcas "are in captivity and have aggression issues."
"This is a normal occurrence in killer whale pods," the post reads. "Killer whales are a social and hierarchal species, so interacting with other members of the pod, even in an aggressive or antagonistic manner, is a natural behavior we'd expect to see."
The post goes on to state that Katina is currently in a separate pool with two of her offspring. She's being treated with medical honey and cold-laser therapy, which promotes healing and prevents infection.
Katina is actually among the last orcas living at any of the SeaWorld parks. In 2016, the theme parks announced that it
would end its orca breeding program
.
Stay on top of Orlando news and views. Sign up for our weekly Headlines newsletter.