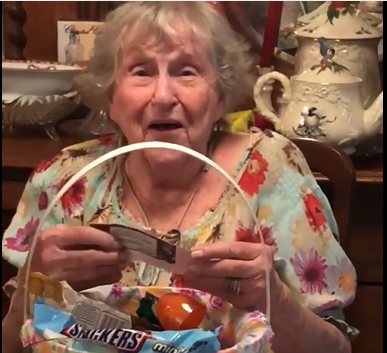 Photo via Amway Center/Facebook
An Orlando grandma will be living her best life at a Justin Timberlake concert this spring.
Bette Maloney, 88 years old, will be front and center at Timberlake's Orlando stop of his "Man of the Woods Tour" at the Amway Center, thanks to a surprise gift from her granddaughters Sarah and Elizabeth Watson.
Sarah and Elizabeth Watson gave Maloney the tickets in an Easter basket last weekend, and posted a video of the moment on Facebook. According to Sarah, her grandmother has been a fan of Timberlake since his performances on
The Tonight Show With Jimmy Fallon
and
Saturday Night Live
.
This won't be Maloney's first Justin Timberlake show. The family took her to see his "20/20 Tour" but were stuck in the nosebleeds. This time around the crew (which consist of Sarah, Elizabeth and their mother) will be sitting right up front.
Timberlake will be breaking out the Suit & Tie at the Amway Center on Monday, May 14.