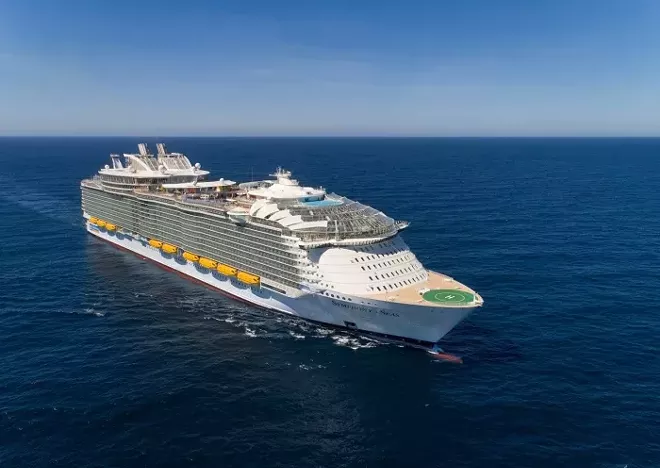 Image via Royal Caribbean
Royal Caribbean's
Symphony of the Seas
, a 228,081-ton, 1,188-foot-long mega ship, will be coming to Florida later this year, and the company released a video showing pretty much the whole thing.
The world's largest cruise ship is set to dock in Miami in the fall of 2018.
The gigantic floating resort holds 5,535 passengers and features laser tag, a waterslide called the Perfect Storm, and the FlowRider, a dueling WaveRunner surf stimulator. Guests can also experience two rock-climbing walls, a submarine-themed escape room, a zip-line course and the tallest slide on the ocean water, the Ultimate Abyss.
Check out this three-minute hyper-lapse tour of the ship, featuring all the amenities and more: