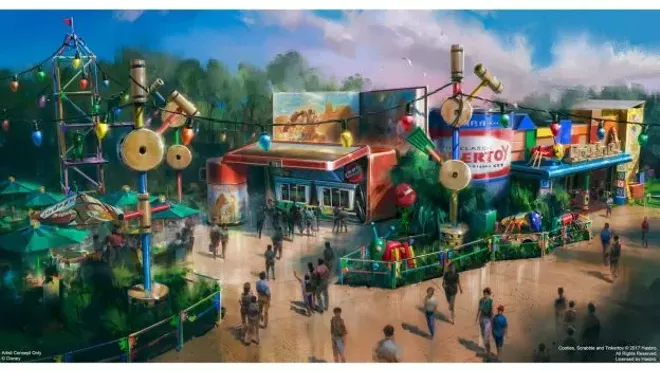 This morning Disney unveiled their full
menu
for Woody's Lunch Box, set to open at Toy Story Land this summer.
According to the
Disney Parks Blog
, the Toy Story-themed counter-service restaurant will offer breakfast, lunch, and dinner, which will be included in the Disney Dining Plan. Meals will range from $8.99 to around $12.99.
And for the thirsty toy, Woody's Lunch Box will be offering soda floats, and adult beverages like beer, wine, cider, and cocktails will be available, as well.
Here's the list of the options available for Woody's Lunch Box:
Photo via Disney
Raspberry Lunch Box Tart, topped with icing and dried fruit and a chocolate-hazelnut tart, topped with icing and caramelized bacon
Photo via Disney
Banana Split Yogurt Parfait, Layers of banana-vanilla Greek yogurt with a touch of honey, bananas, strawberries, and pineapple topped with granola and chocolate chips.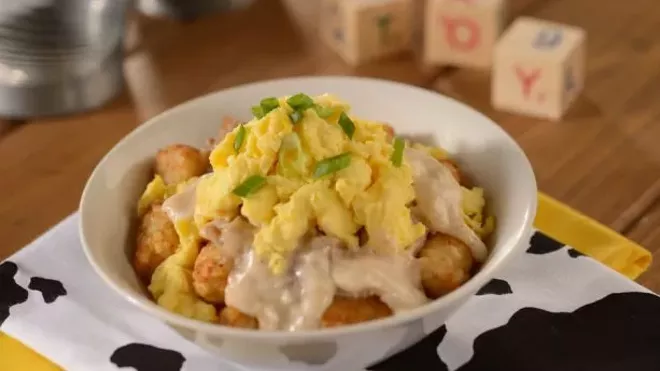 Photo via Disney
Breakfast Bowl, a protein-fulled bowl of potato barrels, brisket-country gravy, and scrambled eggs.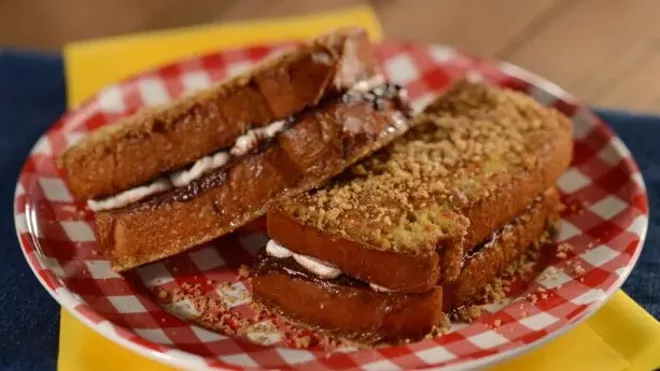 Photo via Disney
S'more French Toast Breakfast Sandwich, a chocolate ganache and marshmallow-stuffed French toast topped with graham cracker crumbles.
Photo via Disney
A grilled Monte Cristo with Raspberry Jam, layers of ham, turkey, Swiss, and raspberry jam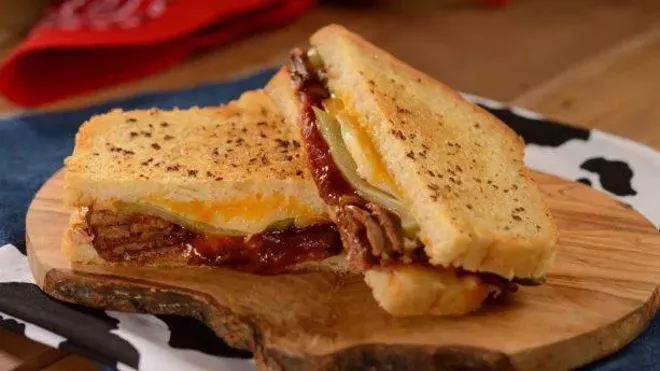 Photo via Disney
BBQ Brisket Melt, a Texas-style smoked brisket features cheddar, Monterey Jack, pickles, and BBQ sauce on garlic butter-grilled sourdough.
Photo via Disney
Totchos, potato barrels, corn chips, chili, and cheese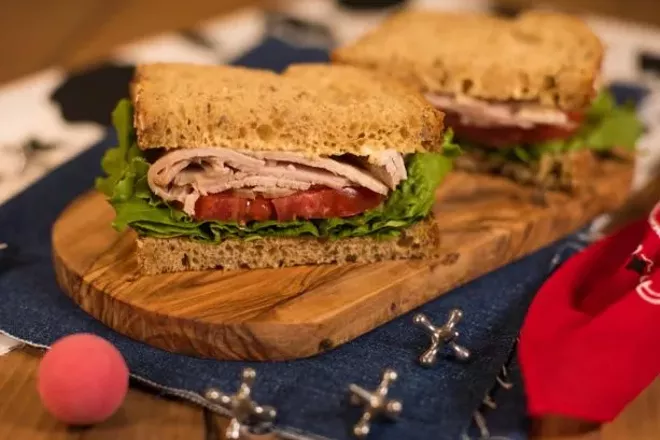 Photo via Disney
Smoked turkey, tomato, and lettuce on multigrain bread with a creamy dijonnaise.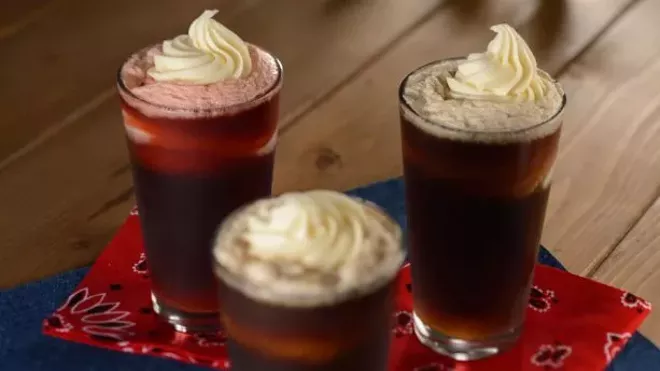 Photo via Disney
Soda floats, kind of self-explanatory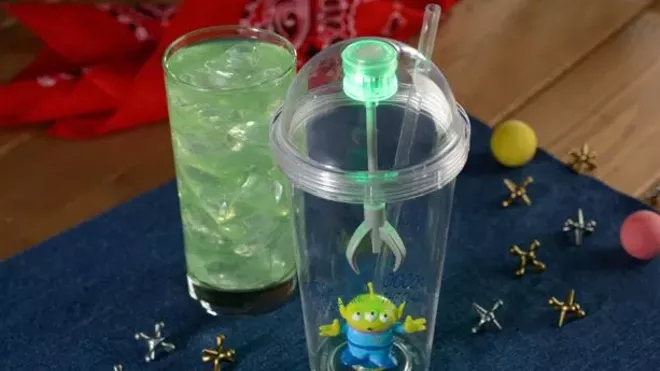 Photo via Disney
The signature Alien Sipper may be purchased and filled with any fountain drink or the signature Mystic Portal Punch which is basically Powerade Mountain Berry Blast with hints of lemon-lime and tangerine
Woody's Lunch Box will open June 30, along with the whole Toy Story Land.