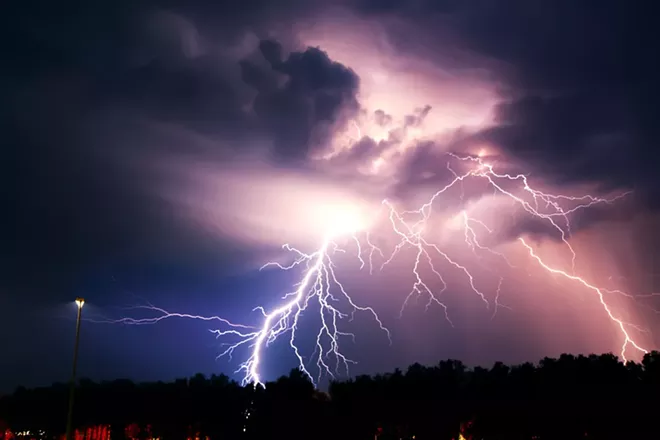 Lightning struck down in Hamilton County on Saturday afternoon killing one person and injuring four.
The Bradford resident Kourtney Lambert, 23, died after lightning struck a tree that was 25 feet away from a nearby trailer where she and others were taking shelter, Hamilton County Sheriff J. Harrel Reid told
Palm Beach Post
.

No one else was seriously injured, but one other person was taken to the hospital following the incident, which happened during a mud-bogging event at Woodpecker Mud Bog.
This is the second nationwide lightning-related death reported this year following a death in Texas in early February, where a man was struck while fixing a fence.
Florida is known as the lightning capital of the world.
In 2017, Florida led the nation in lightning-related deaths, with 5 fatalities. Trailing not too far behind Florida is Alabama, with 3 lightning-related deaths, the
National Weather Service
reports.