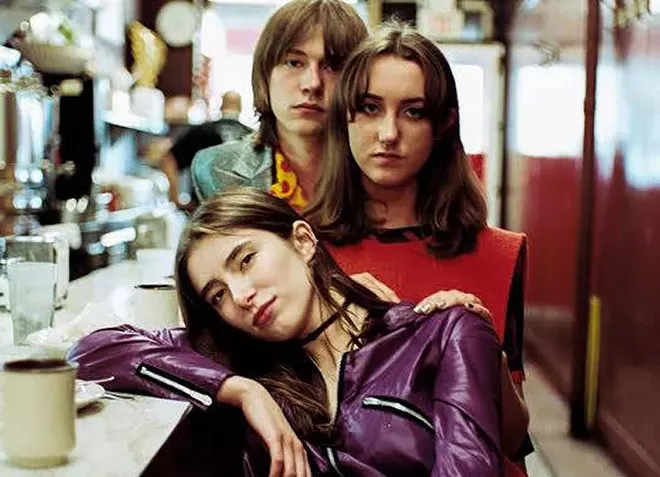 Young Detroit trio Moonwalks are living, feral proof that even when the "garage rock boom" money disappeared a few years back, the DIY underground in that city kept moving forward like nobody's business. Somewhere between the sneer of the Dirtbombs and the wide-eyed bliss of Spacemen 3, it's sure to be a heavy comedown. Along for the ride are St. Pete's Glove, formed out of the ashes of Veiny Hands, specializing in a noirish dark punk-psych hybrid that brings to mind Crystal Stilts and Death Valley Girls, but with added synth textures for a crucial cinematic flair. Local opener Computer Date is the solo project of the former frontperson of RV and perhaps even more promising – all icy drum machine, brittle guitar lines and anguished baritone. Yeah, it's a Monday.
with Glove, Computer Date | 7 p.m. Monday, April 9 | Iron Cow, 2438 E. Robinson St. | 407-317-4197 |
ironcowcafe.business.site
| $5
Get our top picks for the best events in Orlando every Thursday morning. Sign up for our weekly Events newsletter.