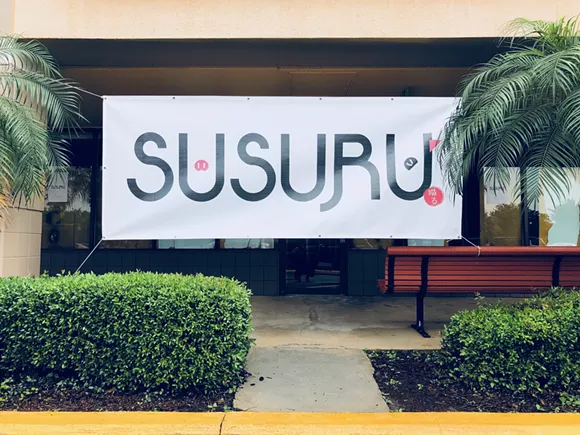 I know what you're thinking —
Susur Lee is opening a restaurant in Orlando?!?
No? Well, that's what I was thinking.
Anyway, Susur Lee
isn't
opening a restaurant in Orlando, but a couple of local blokes — Lewis Lin of College Park's
Jade Sushi & New Asian
and managing partner Kenny Ly — will open Susuru in the Vista Centre Shoppes at 8548 Palm Parkway in Lake Buena Vista.
They're describing it as a "retro-themed izakaya" that will incorporate a Shōwa-era style (it's the period when Emperor Hirohito reigned supreme) fusing a homey simplicity with a healthy does of nostalgia.
And ramen. Yeah, it'll be the star attraction at Susuru (it means "slurp" in Japanese, after all), but Lin says various small plates — yakitori and, oooh, okonomiyaki! — will also be served along with seasonal dishes.
The Susur Lee-less Susuru will open in June.
Follow them on
Facebook
and
Instagram
.