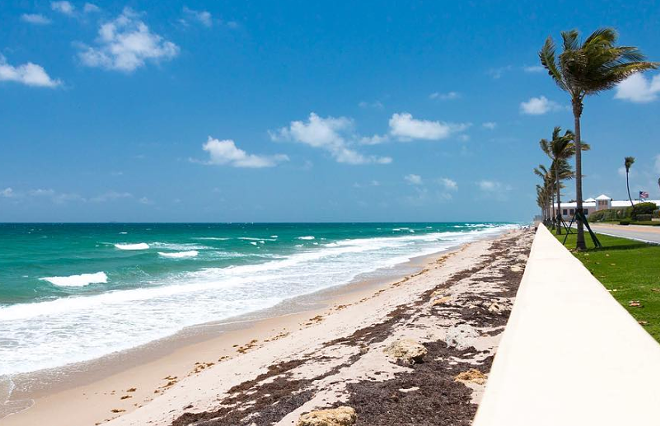 Photo via thisisandresr/Instagram
A petition
calling for the repeal of a new Florida law that will give hotels, condos and private residences more control over their beach property, which would bar public access, is gaining signatures across the state.
According to the new law, landowners will be able to decide whether they want to restrict the public from using their designated portion of the beach from the high tide water line up.
The Care2 petition
, however, says the new law gives landowners too much clout in terms of shutting off public access from Florida beaches. The petition has so far gathered more than 25,000 signatures, and not just from Floridians either, but from tourists as well.
"Beaches are an integral part of Florida's tourism and should be open for all to enjoy," the petition reads. "Sixty percent of Florida's beaches are already privately owned. This new law will put even more power in the hands of landowners to further restrict where, when and how people can access the beach."
The new law is scheduled to go into effect July 1, and would be the first of its kind nationwide. Proponents say the law would go against the Sunshine State's "customary use" policy, which allows the public to use privately owned sections of the beach if they can prove that it's been publicly used for years.