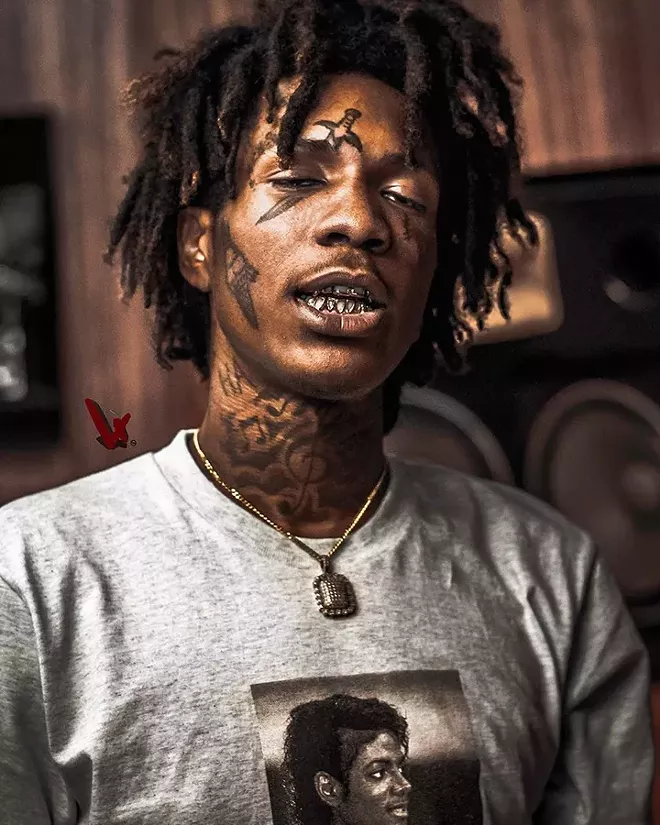 On a serious horrorcore-goes-trap vibe, Atlanta-via-Chicago rapper Lil Wop is perhaps the most exciting signee to Gucci Mane's 1017 Eskimos label. The young and fanged MC does take a good amount of influence from Gucci Mane, true, but Lil Wop is on a whole other aesthetic trip. Wop's music is a disorienting smear of horror films, serial killer bios and street life, all delivered in a genuinely disturbing undead croak that's up there with Tricky and Screamin' Jay Hawkins in terms of pure, high-on-human-bones intensity. He released his
Wopaveli 3
mixtape on Halloween last year, for god's sake. Recent tracks "Death Note," "Pint of Blood" and "No Heart" show a prolific MC going all-in on the derangement of the senses philosophy of Rimbaud and, um, GG Allin. You're not ready.
with CHXPO | 6:30 p.m. Sunday, April 15 | Soundbar, 37 W. Pine St. |
facebook.com/soundbar.orl
| $20-$40
Get our top picks for the best events in Orlando every Thursday morning. Sign up for our weekly Events newsletter.