Clickhole
, the Buzzfeed-like department of the
The Onion
, posted a series of fake tweets from SeaWorld today, claiming the park no longer cares about attendance and is just going to see how fat they can get a dolphin.
In their latest article, "
SeaWorld Has Realized People Will Be Mad At It No Matter What It Does So It's Just Going To See How Fat It Can Make A Dolphin Before It Goes Bankrupt
," the satire site lays out a few choice tweets from the theme park, which claims to have laid off their PR person.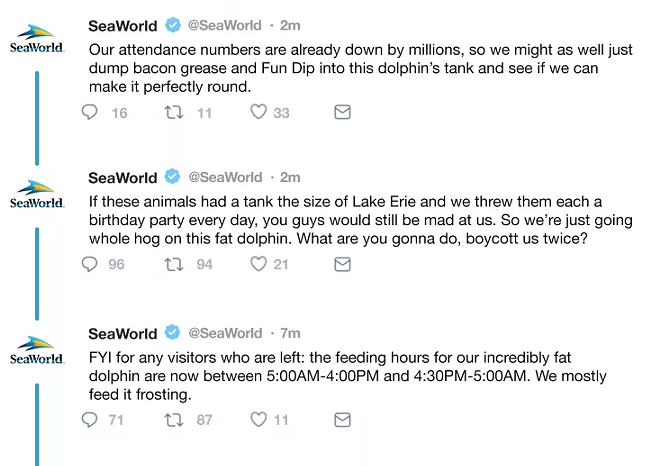 There's more of these tweets, and honestly you really should just read the whole thing
here
.
Stay on top of Orlando news and views. Sign up for our weekly Headlines newsletter.