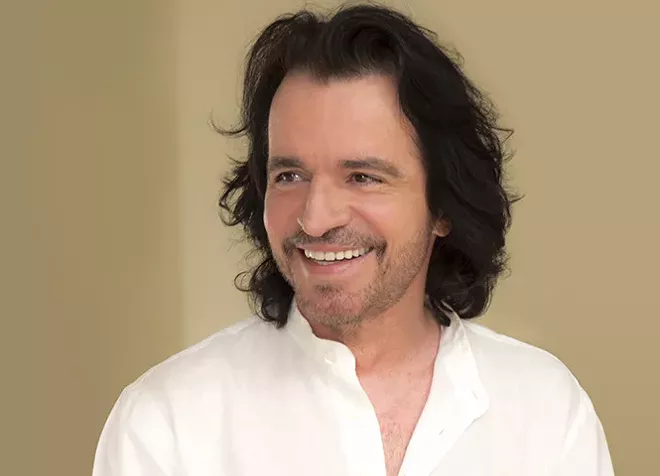 Even amongst the legion of eccentrics responsible for New Age music, Yanni always stood out. The lion-maned synth enthusiast brought nth-degree pomp and circumstance to the usually tranquil world of New Age. The crown jewel of his recorded canon has to be
Live at the Acropolis
, an undertaking that was pure artistic ambition and potential overreach – Yanni spent $2 million of his own money to film and record an over-the-top live show at the aforementioned Acropolis of Athens in 1993, with a 60-piece orchestra joining his band for the night. The gambit paid off, with both the album and video becoming hits, and Yanni staging ever more ambitious shows at the Taj Mahal and Beijing's Forbidden City. The other payoff, however, was a bout of severe depression that saw Yanni give up music for a couple of years and virtually disappear. Now Yanni is on a tour celebrating the 25th anniversary of
Acropolis
and, in the environs of the Walt Disney Theater, you can expect on stage hair-whipping on a level with Willow Smith or Obituary.
7:30 p.m. Monday, April 30 | Walt Disney Theater, Dr. Phillips Center for the Performing Arts, 445 S. Magnolia Ave. | 844-513-2014 |
drphillipscenter.org
| $49.50-$124.50
Get our top picks for the best events in Orlando every Thursday morning. Sign up for our weekly Events newsletter.