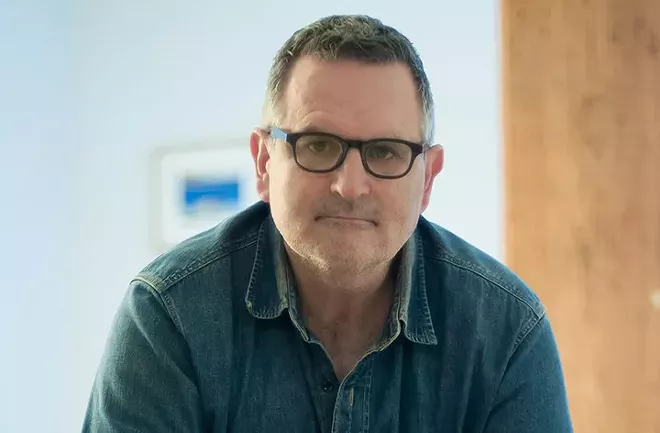 Lake County Sheriff Willis McCall is the racist gift that keeps on giving for Gilbert King. Five years ago, the Pulitzer Prize-winning author shed light on the atrocities McCall committed in 1949 while investigating four black men falsely accused of raping a white woman in Groveland.
Devil in the Grove: Thurgood Marshall, the Groveland Boys and the Dawn of a New America
revealed FBI records released in 2012 that contained a medical examination showing the woman was not assaulted, but it was decades too late for the Groveland Four – one was killed before his arrest, another shot dead by McCall while he was shackled, while the other two men spent years in jail. King's latest work,
Beneath a Ruthless Sun: A True Story of Violence, Race and Justice Lost and Found
, tells the tale of Jesse Daniels, a young disabled white teenager framed by McCall and other powerful men in town for the rape of a Leesburg socialite in the 1950s. The book also follows the quest of Daniels' mother and Mount Dora journalist Mabel Norris Reese for Daniels' freedom and the truth. Although the victims didn't find peace during their lives, King's meticulous documentation of the corruption against them provides a small amount of justice, and most importantly, a record so the living never forget the dangers of discrimination. Come hear King talk about his new book at the History Center and get your copy signed by the writer.
5 p.m. Monday, May 14 | Orange County Regional History Center, 65 E. Central Blvd. | 407-836-8500 |
thehistorycenter.org
| $75
Get our top picks for the best events in Orlando every Thursday morning. Sign up for our weekly Events newsletter.