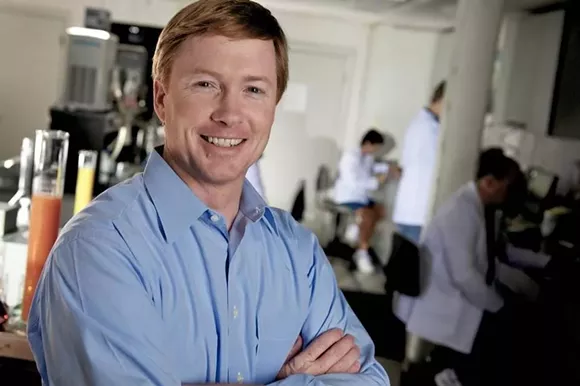 Adam Putnam | image via Fresh From Florida
Publix wants you to know that they don't directly support the National Rifle Association, but they do support Florida GOP gubernatorial candidate Adam Putnam, a self-described "
proud NRA sellout
."
A report from the
Tampa Bay Times
says the Lakeland-based grocery chain has given $670,000 to Putnam over the last three years, which is a record amount of donations to a single candidate for Publix. Following that report, the company took to Twitter to clarify to angry customers that they don't support the gun lobby or industry.
"Supporting our associates, customers and communities is always top of mind for Publix, especially when tragedies strike like natural disasters and gun violence," said the company in one Twitter response. "When we are deciding which political candidates to financially support during an election, we consider a number of factors. Publix has not provided financial support to the National Rifle Association."
The criticism was only amplified when Florida filmmaker Bill Corben and Parkland survivor David Hogg tweeted about Publix's support for Putnam, who has received at least $9,500 from the NRA over the course of his career.
It should be noted that as Florida's Commissioner of Agriculture, Putnam once removed failed Publix health inspections from the public website, and then changed the labeling from a failing grade to "re-inspection required," reports th
e Times.
Also
,
Publix and Putnam both hail from Polk County, and the grocer has been donating to him since his first run for the House in 1996.
However, Publix's support for Putnam is controversial for more reasons than just his thoughts on
gun reform
. Besides Putnam's consistent
attempts to loosen state gun restrictions
, the GOP candidate also has a long history of
racist
, anti-immigrant, anti-minority and anti-reproductive rights actions.
While in congress he voted to rollback requirements for the Voting Rights Act, which keeps states from discriminating against minorities, and he pressed for stricter voter ID laws, even beyond using a drivers license.
On his Twitter account, he acts like a baby Trump (who, by the way, actually
supports Rob DeSantis and not Putnam
for Florida governor), parroting whatever our president is throwing a tantrum about at the moment. Putnam once got caught tweeting about a
blatant lie arguing that illegal immigrants
were voting in San Fransisco. He also tweets out these weird
petitions
calling for support of Trump's Twitter fits. One was over athletes kneeling during the national anthem, because raising awareness of black people being disproportionately killed by police is not OK with Putnam.
His recently released
Florida Families First agenda
isn't very chill either, and includes things like removing pro-choice judges, opening up school of choice options, and creating an Office of Faith-Based and Community-Based Initiatives.
So far, Publix has not said they whether or not they will stop supporting Putnam, who has so far received enough support from the chain to buy roughly
75,000 chicken tender pub subs
.
Stay on top of Orlando news and views. Sign up for our weekly Headlines newsletter.