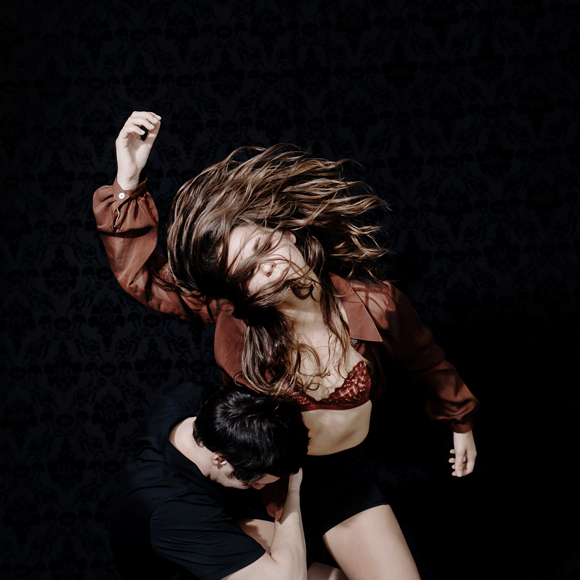 This year's Festival is overflowing with dance shows, but it would be a mistake for fans of modern movement to forget about choreographer Amanda Cox's
Forgotten Memoirs
. In her second production for Orlando's Fringe, Cox is accompanied by Kenny Frechette, Tori Sarau, Chalice Streitman and Katrina Soricelli (who's angling for the "hardest working dancer at Fringe" award with her fourth simultaneous show) in executing energetic hip-hop influenced routines set to hard-hitting electronica by BeauDamian and Gesaffelstein.
Between the songs, the dancers deliver snippets of monologues and engage in snatches of elliptical conversation, establishing a theme of millennial malaise, but the main focus is wisely on movement. For me, the program's highlight is a silent duet of desperation between Cox and Frechette that reminded me of Pina Bausch's classic "Cafe Muller," but if you prefer prancing in pink stripper heels to Aisha Badru, you'll get that too.
Unison sections could stand some cleaning up (a fault common to most Fringe dance shows) and the club music climax left me a little cold, but Amanda Cox is definitely a choreographer to keep an eye on.
Forgotten Memoirs
Amanda Cox
Orlando, FL
13 & Up – Strong Language, Mature Themes
45 Minutes
Black Venue
Friday, May 18th 9:00pm
Saturday, May 19th 9:00pm
Tuesday, May 22nd 9:00pm
Saturday, May 26th 6:00pm
Sunday, May 27th 9:00pm
Check out ALL of our Fringe 2018 reviews at orlandoweekly.com/fringe2018