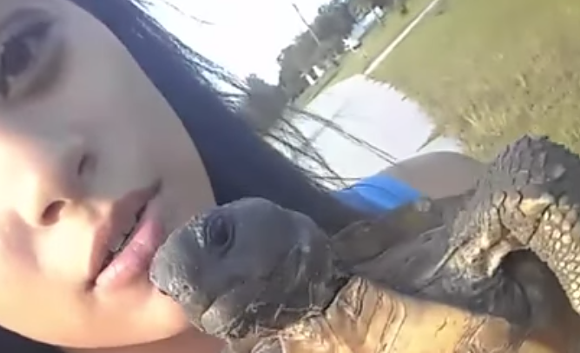 Since today is World Turtle Day, an annual event sponsored by the
American Tortoise Rescue
organization, there's no better time to remind you that tortoises can't swim.
We only bringing this up because not long ago a Florida woman posted a SnapChat of herself saying, "
Saving turtles is a hobby,
" before tossing a helpless gopher tortoise to its watery grave.
For some dumb reason it's not
uncommon for people in Florida to believe tortoises belong in the water
, which they absolutely do not.
They can't swim.
Gopher tortoises are a threatened species and are currently protected under Florida state law, so if you see one maybe just take a picture and, no matter what, resist the urge to
paint it
.
Stay on top of Orlando news and views. Sign up for our weekly Headlines newsletter.