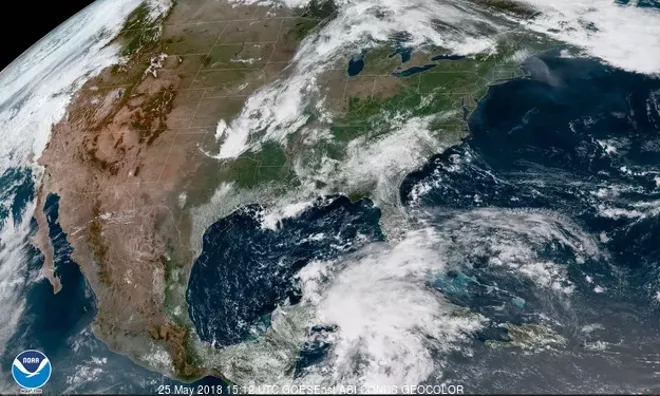 Arriving a week before the official start of 2018 hurricane season, subtropical storm Alberto is here, says the National Hurricane Center.
The first named storm of the season, which is currently creeping northeast at 6 mph just south of Cozumel, Mexico, won't impact Florida directly, but it'll pretty much guarantee a wet and sloppy Memorial Day weekend.
According to the National Hurricane Center, the storm is featuring sustained maximum winds of 40 mph and is expected to continue its northern slog until Monday, where it will likely make a hard turn to the northwest into the north-central Gulf coast.
However, this does mean Orlando now has a
70 to 80 percent chance of rain
on Memorial Day.
Thanks, Alberto.
Stay on top of Orlando news and views. Sign up for our weekly Headlines newsletter.