Corry Arnold
An Horse
THIS LITTLE UNDERGROUND
An Horse, Will's Pub, May 27

Back in 2011, Australian duo
An Horse
released a really strong album in
Walls
on hot New York City indie
Mom + Pop Records,
were riding on the championing wind of
Tegan and Sara
and impressed here in concert. I thought I was witnessing a worthy star ready to shoot. And then life apparently got real and their rise was cut short.
A perfect storm of pressure, fatigue and grave family illness conspired to sideline the promising indie-rock band before their very considerable potential could truly blossom. Now, as of May 16 when official word came of the release of a new single ("Get Out Somehow") and tour dates, the twosome are back and looking to outrun the jaws of obscurity. That new song? One of their
noisiest and best yet,
and a pretty clear indication of a band that's looking to contend again:
Their tour – a significant North American campaign primarily consisting of opening for the surging
Front Bottoms
in some big rooms – is the band's first step back to stateside relevance. And Orlando had the distinction of being An Horse's
first headlining show
in years, one of only a few happening during this run.
From what they showed here, this is a band with
fire in their bellies
again. Instead of any rust, they wore the extra octane of some notable individual seasoning and a shitload of emotional fuel.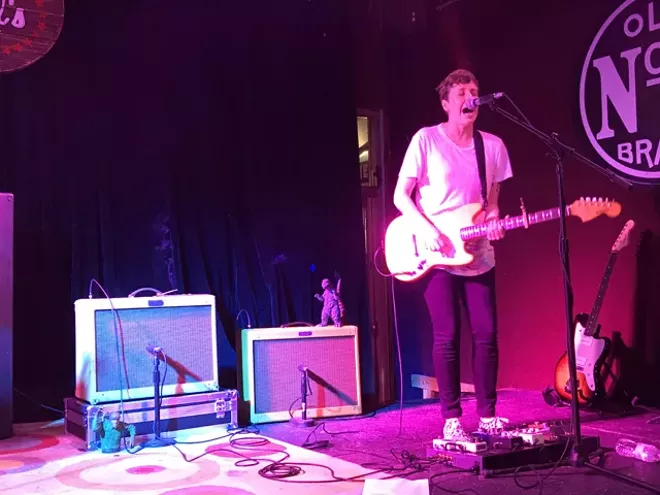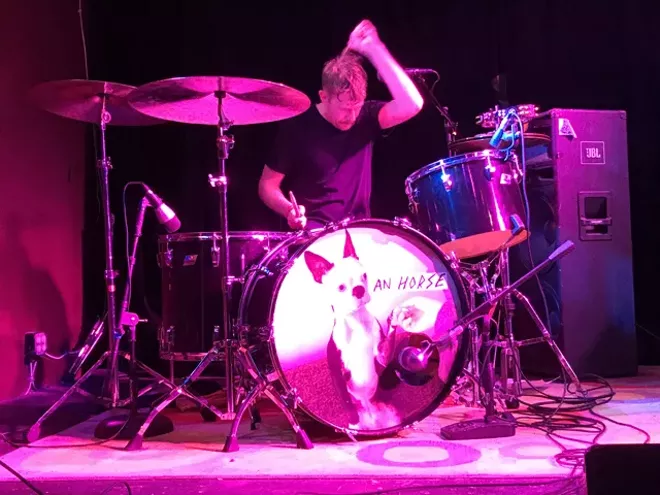 Together onstage at last, they crackled with melody and muscle, driving their guitar pop with throttle and hearts wide open. Their feeling, propulsive formula was already pretty perfect before, and now they're hitting it again with
new precision and purpose.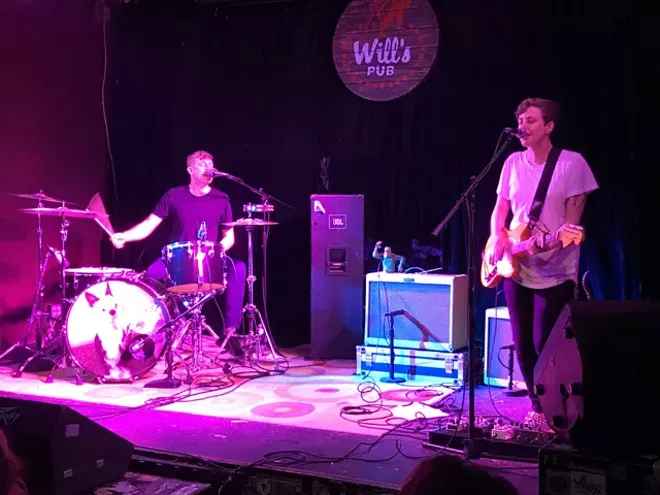 An Horse's last album
Walls
was the mark of a band really finding their stride and one of the
best records of 2011.
Hopefully, their will and worth will power them back to where they left off. As this first headlining performance back proved, this is a band renewed in conviction and fitness. It was loud, cathartic and beautiful. If enough ears hear them, An Horse will be a modern indie comeback story.
Follow Bao on Twitter (@baolehuu)
Email Bao: baolehuu@orlandoweekly.com