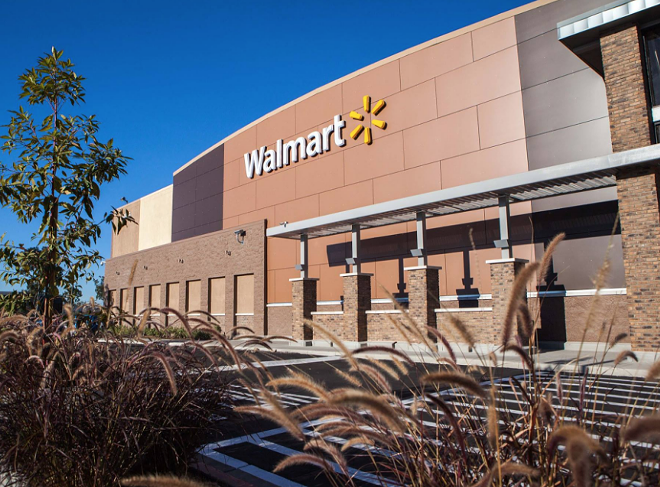 via Walmart's Facebook page
The country's largest private employer wants to provide affordable access to a college education for its employees.
That's why Walmart is joining forces with Guild Education, a Denver-based startup, to offer employees the chance to earn their bachelor's degree in business or supply-chain management. Costing just a dollar a day at one of three nonprofit universities with online programs – the University of Florida, Brandman University and Bellevue University – it's the company's latest effort in recruiting and retaining high quality entry-level workers in an already tight national labor market, the Associated Press reports.
For employees who need an extra hand, Walmart will also offer college-prep courses, and is subsidizing the cost of tuition, books and fees, essentially nixing the need for student loans.
Both full-time and part-time employees who have been with the company for at least 90 days will be able to qualify, Walmart told the AP. The company expects about 68,000 of its 1.4 million U.S. employees to enroll with the program within the first five years. Those numbers, of course, are based on interest so far from Walmart's workers.
It's the latest example of how major companies like Walmart are under pressure to improve the skills of their entry-level workers, especially considering the ways in which their individual jobs are becoming increasingly complicated with the rise of online shopping and competition from Amazon.
More importantly, the move on Walmart's part sets the bar alongside companies like Starbucks, which three years ago began offering four years of tuition for an online college degree from Arizona State University.
There are at least
14 Walmart locations
throughout Orlando.
Stay on top of Orlando news and views. Sign up for our weekly Headlines newsletter.