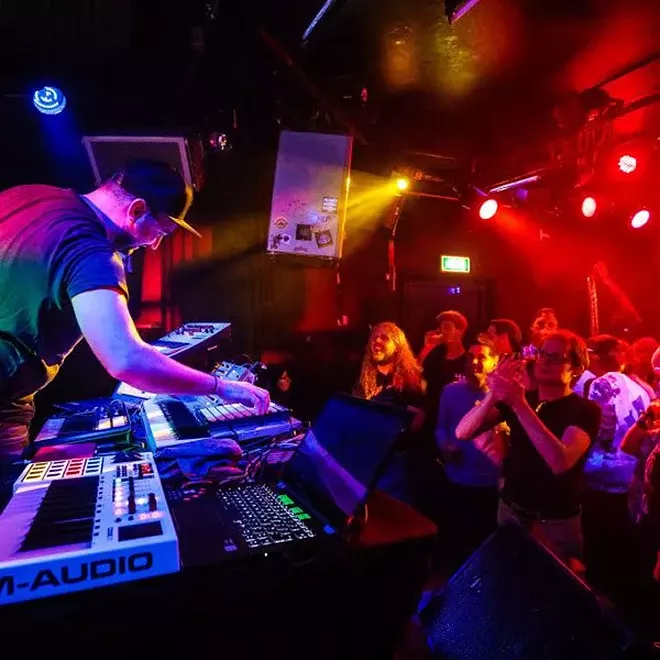 When the 2011 hit movie Drive came out with its sleekly time-stamped soundtrack, synthwave got a huge shot in the arm. Furthered by the kind of '80s revivalism that's blitzed current pop culture like Stranger Things, the underground music genre is enjoying unprecedented international attention. Headlining this deep showcase is the Netherlands' Timecop1983, one of the genre's vanguard artists. With a name loaded to the max with nostalgia and specificity, Timecop1983 pretty much nutshells the whole neon fantasy aesthetic of synthwave. Also featured is Orlando's own notable contribution to the scene, Moondragon, whose live performances are audiovisual adventures. The bill is rounded out by Atlanta synthwave act Vampire Step-Dad and like-minded synth-pop groups Aeon Rings from Brooklyn and Korine from Philadelphia. It's an entire retro-futurist showcase that will play like a live playlist custom-made for your fuchsia Testarossa.
with Aeon Rings, Moondragon, Vampire Step-Dad, Korine | 8 p.m. Saturday, June 2 | Will's Pub, 1042 N. Mills Ave. |
willspub.org
| $15-$18
Get our top picks for the best events in Orlando every Thursday morning. Sign up for our weekly Events newsletter.