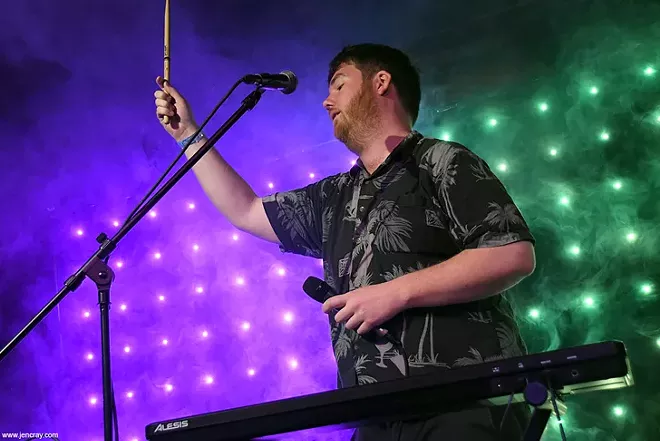 Jen Cray
Chad Valley at Will's Pub
THIS LITTLE UNDERGROUND
Chad Valley, Absolute Fantasy, Gayle and Christian Saab, Will's Pub, May 31

While
Jonquil
was a full-band vehicle for English artist Hugo Manuel,
Chad Valley
is his solo indie-pop project that's spent much of this decade in a hum of critical acclaim and notable collaborations with acts like
Twin Shadow, Active Child, Glasser
and
El Perro del Mar.
Considering the lushness of the Chad Valley sound, Manuel manages lots of live mileage for just a one-man show. With rich sonic atmosphere, onstage light wall and that velvet falsetto, he rendered his songs impressively with relatively little budget and personnel.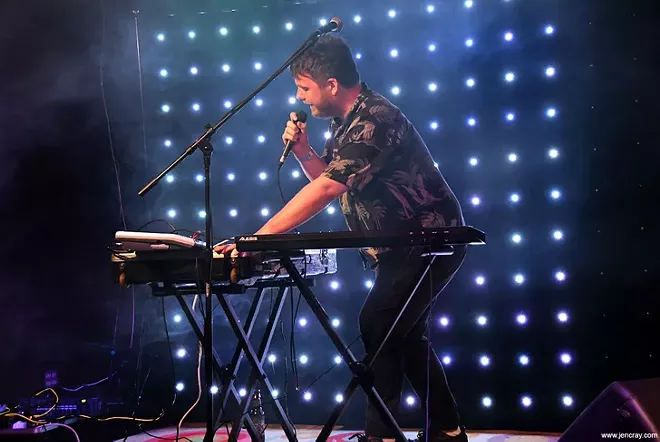 Jen Cray
Chad Valley at Will's Pub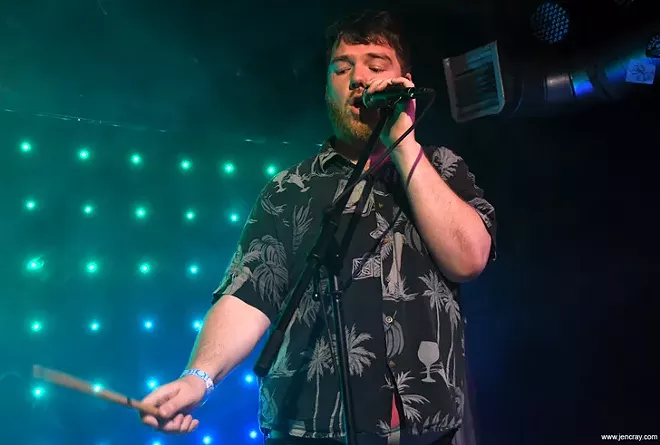 Jen Cray
Chad Valley at Will's Pub
Even with all the grand and immaculate production though, what makes the music truly breathe is the singing of Manuel, who is an astonishingly lissome singer.
Jen Cray
Chad Valley at Will's Pub
Jen Cray
Chad Valley at Will's Pub
More than all the dazzling synths, that
24-karat voice
– one of the best in the indie world right now – is his chief instrument. And he made magic with it live, further maximizing its drama with smart effects.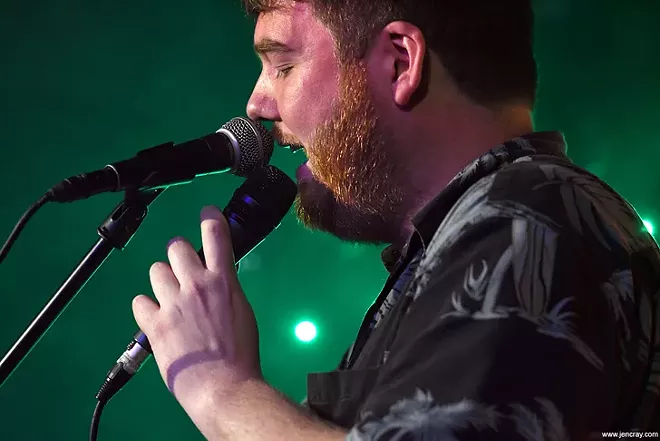 Jen Cray
Chad Valley at Will's Pub
Between a sweepingly smooth sound and the voice of a neon angel, Chad Valley has struck a formula that can spin soft-focus '80s pop into something truly luxe, an alchemy that turns retro cheese into
modern gold.
Jen Cray
Absolute Fantasy at Will's Pub
Also powered by an expressive vocalist was opener
Absolute Fantasy,
the current solo project of Orlando's Matthew Erao, who's previously made a name for himself alongside Alisha Erao (also known as
Lush Agave
) as
Alligator Indian.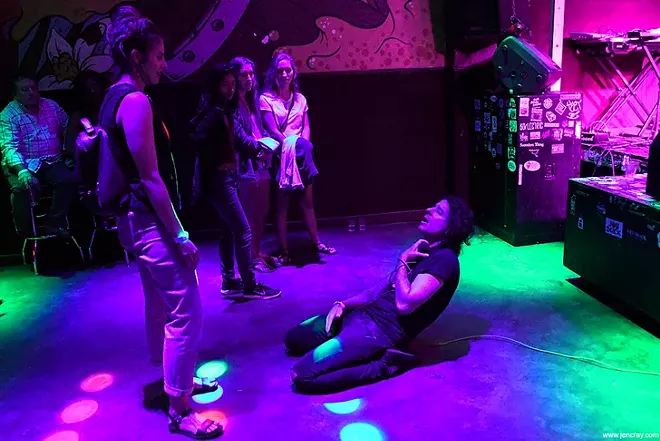 Jen Cray
Absolute Fantasy at Will's Pub
While experimental electronic artists often emphasize instrumentation, Absolute Fantasy features vocals that are upfront and impassioned. This is, without question, a singer's vessel. And perhaps most importantly, it's electronic music that shows that
experimentation
and
soul
aren't mutually exclusive.
Jen Cray
Gayle at Will's Pub
Earlier was Melbourne's
Gayle,
a punk-spirited singer-songwriter who works lots of self-aware humor. Her performance turned out almost as much a comedy routine as it was a music show, though the engagement would've been a lot less stilted if she hadn't demanded so much audience participation from a small early crowd. She doesn't need to lean on that, she's got enough
natural charisma
to carry the show on her own.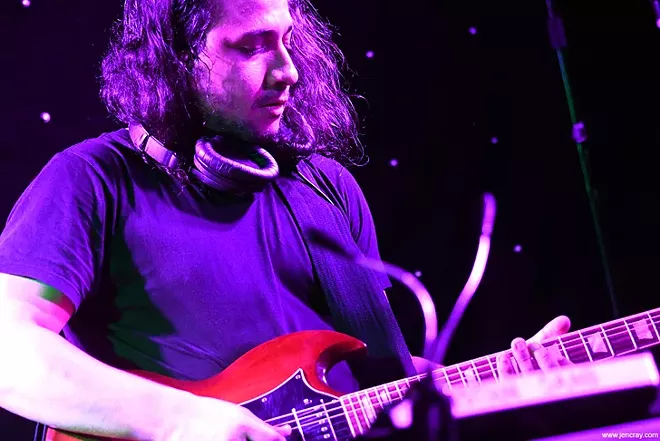 Jen Cray
Christan Saab at Will's Pub
Tampa Bay's
Christian Saab
kicked off the night of soloists with a big, celebratory chunk of dance-rock that stomps with an electronic edge but pumps with a bit of an Andrew W.K. pulse. Even though he rocks the guitar live, his songs are structured to build, break and move more like dance anthems. It's an
instant party
that's good-natured and beaming with rock & roll triumph.
Jen Cray
Christan Saab at Will's Pub
Follow Bao on Twitter (@baolehuu)
Email Bao: [email protected]