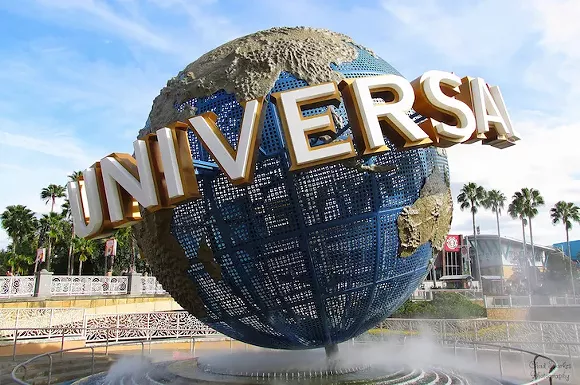 Photo by Chad Sparkes/Flickr
Concept art and details for one of Universal Orlando's biggest projects of 2018 was accidentally posted to the company's website yesterday.
The information on Universal's "See What's New" webpage is no longer available – we can just imagine managers scrambling over each other in an "oh, shit" frenzy – but the damage is done because we now know the name of Universal's new show: "Universal's Cinematic Celebration – Epic Cinema Under The Stars."
The description of the event read:
"Starting this summer, nights at Universal Studios Florida™ will be brighter and bolder than ever as music from the world's biggest films fills the air and scores of dancing fountains erupt. Massive walls of water blaze with epic movie moments and powerful projections bring the entire waterfront into the movies. You'll see and hear roaring dinosaurs from Jurassic World, feel the adrenaline rush of high-speed cars from Fast & Furious, watch the mischievous antics of the Minions from Despicable Me, and so much more. Don't miss the amazing new show that's lighting up select nights all year long."
As of today, there have been no official announcements or press releases regarding this event. Check out the screenshot for yourself below, complete with the description and concept art.
Screen grab via Ken Storey
Stay on top of Orlando news and views. Sign up for our weekly Headlines newsletter.