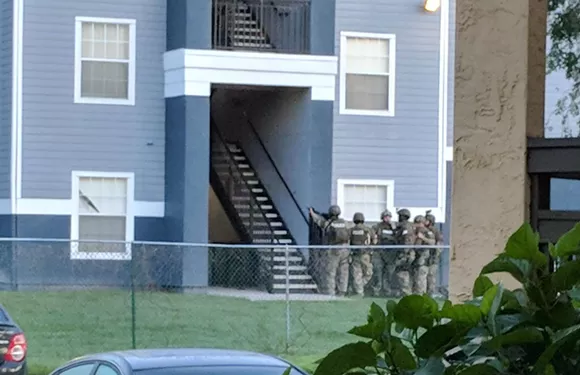 Photo courtesy of Samantha Kutter
Last night,
a man shot and killed four children
, two of whom were his own, after shooting a police officer and barricading himself in an Orlando apartment for more than 24 hours.
In response to the family's tragic loss, a GoFundMe account has been created to help support the mother of the children.
Walter Benenati
, a representative of the family, created the
page
for the immediate family to help cover funeral expenses and financially support the mother.
From the GoFundMe:
We are raising money for Ciara who lost her four beautiful children on June 11. Her boyfriend was the father of two of the children and selfishly took the lives of these precious innocent angels and then took his own life. These beautiful babies never hurt anyone. Ciara lost her children Iraya, age 12, Lillia, age 10, Aidan, age 6, and beautiful little Dove, ages 1 year old. It is a tragic ending to a night of horror. As a representative of the family, I am assisting the immediate family in putting together this fund for funeral expenses for the four children and helping Ciara get on her feet.

So far, the account has raised just over $4,800 out of the projected goal of $25,000.
Police first entered the scene after a domestic dispute call was placed. Upon their arrival, the man shot a policeman who is still in critical condition.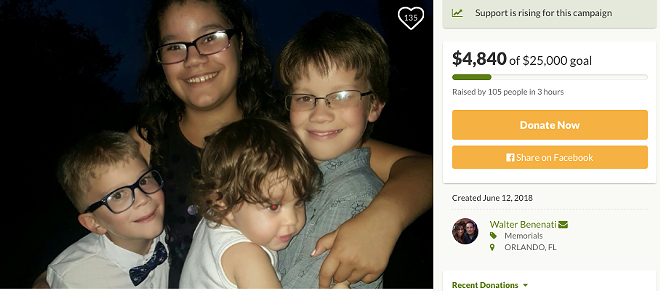 Stay on top of Orlando news and views. Sign up for our weekly Headlines newsletter.