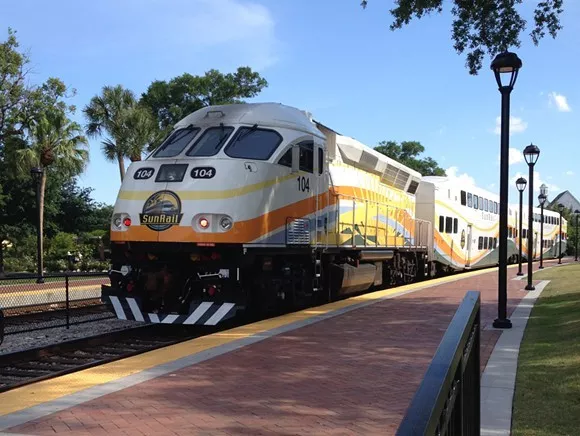 Photo by Artystyk386 via Wikimedia Commons
SunRail
announced
four new stations and an updated schedule for all train departures, starting at the end of July.
The company created the new
schedule
to accompany the additional stations with more midday departures, which will begin July 23. In addition, evening departures have extended later at night to accommodate more riders.
The new stations are set to open on July 30 in Meadow Woods, Poinciana, at the Tupperware company campus and in Kissimmee.
SunRail currently runs through 12 train stations with
Southbound
hours from 5 a.m. to 9 p.m. and
Northbound
hours from 6 a.m. to 10 p.m. Trains run Monday through Friday and are closed on select holidays.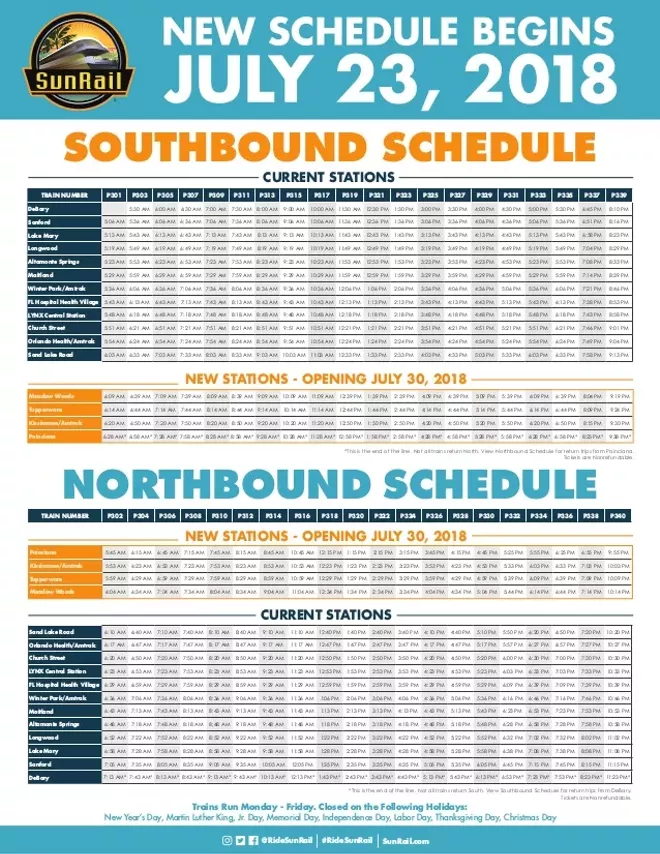 Stay on top of Orlando news and views. Sign up for our weekly Headlines newsletter.